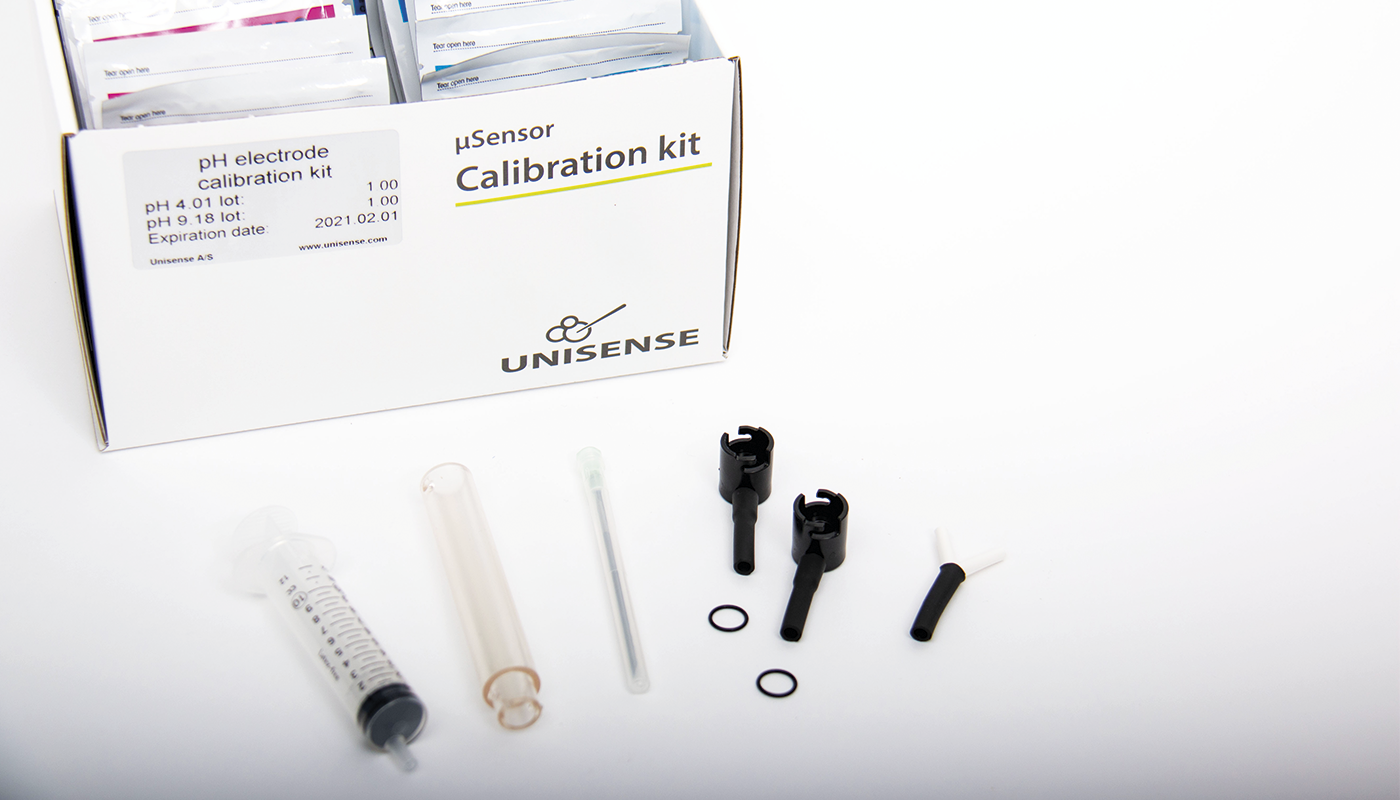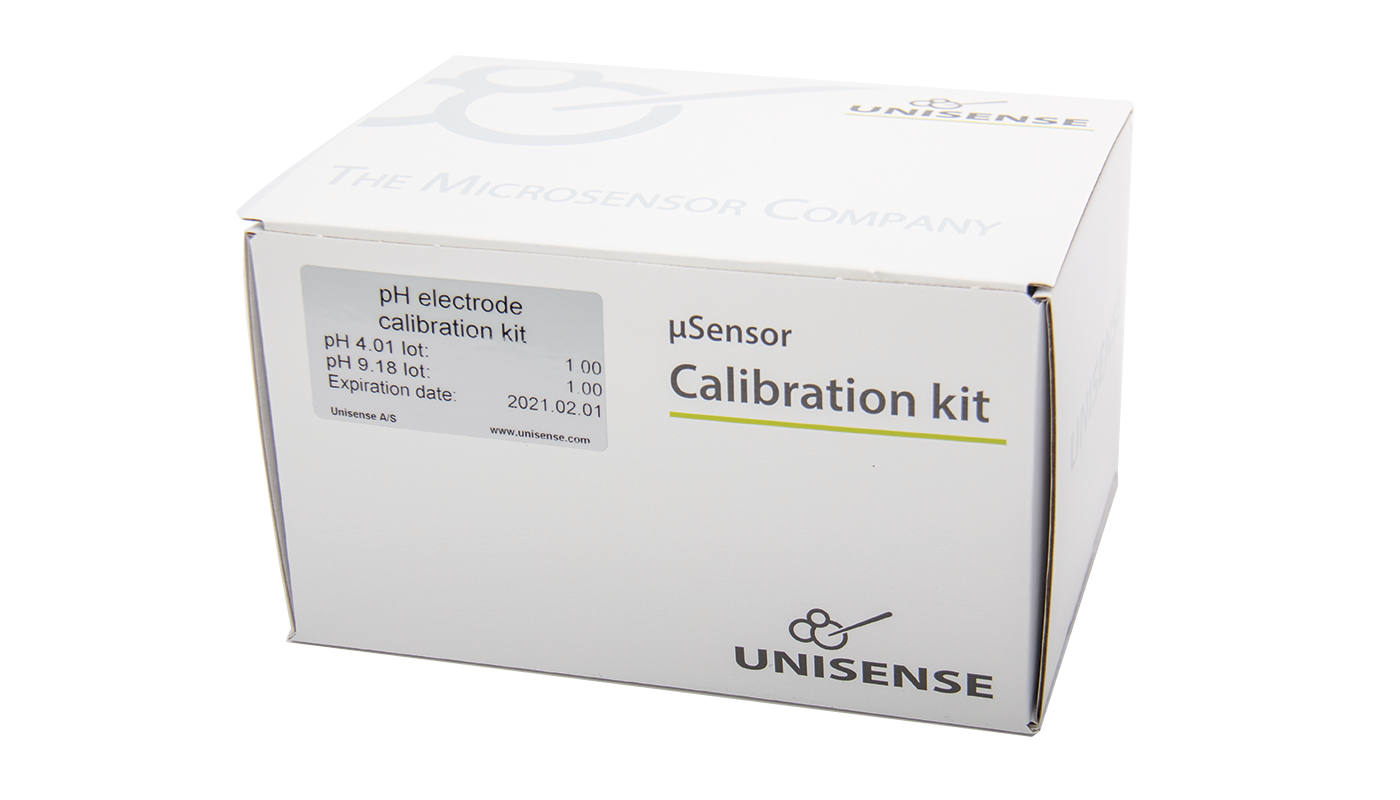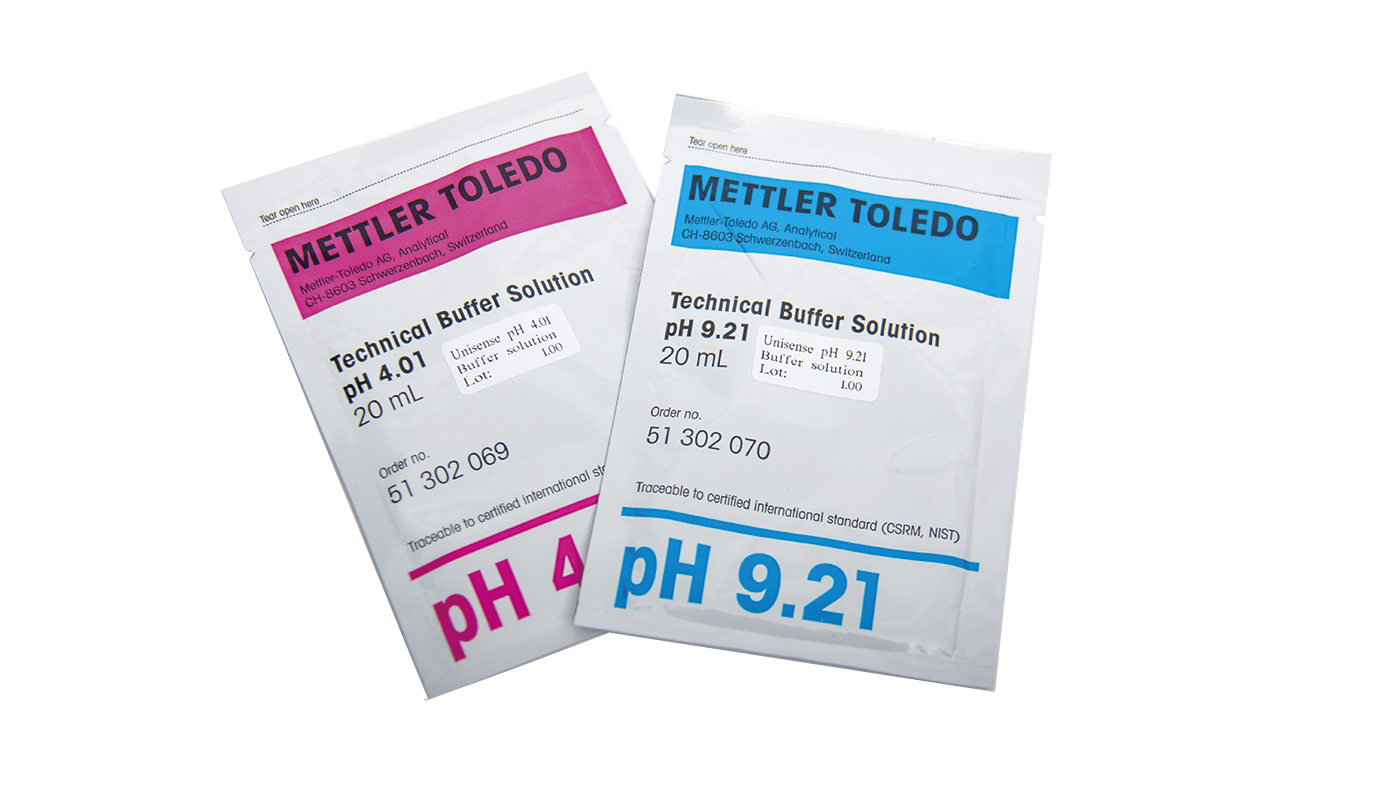 pH Microelectrode Calibration Kit
Ready-to-use and certified buffers for calibration at pH 4.01 and pH 9.18
Our pH electrode calibration kit comes with ready-to-use and certified buffers for a two-step calibration of our pH microelectrodes at pH 4.01 and pH 9.18. Read more...
Read More
Technical Data
Ordering Information
Sensor Types
Manuals & Videos
SDS
Calkit-pH
Calibrate in the lab or in the field
The kit includes a unique and simple calibration setup for use with a reference electrode, but also for our combination electrodes.
The kit contains standards for 10 complete calibrations and ensures accurate and easy calibration of your pH electrodes.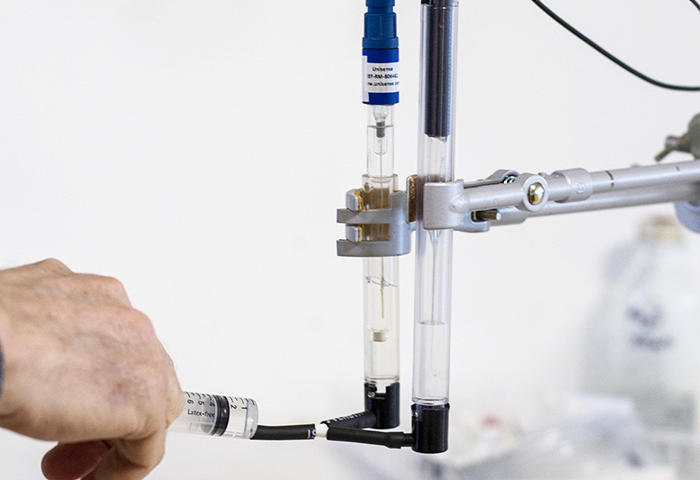 Characteristics
Feature
Standard

Feature

Number of calibrations/kit

Standard

10

Feature

Minimum lifetime (months)

Standard

6

Feature

Box contents

Standard

10 x 20 ml pouches w. pH 4 buffer | 10 x 20 ml pouches w. pH 9.18 buffer | 1 x 10 ml syringe | 1 x 80*2.1 mm needle | 1 x Y-piece | 1 x in situ protection tube

Feature

Solution content

Standard

Mettler-Toledo standard pH buffer solutions

Feature

Validation method

Standard

Third party

Feature

Certifying body

Standard

Mettler-Toledo

Feature

Compatibility

Standard

All Unisense pH and reference electrodes

Feature

Exceptions

Standard

PH-NP | Some custom-made electrodes (contact us)
Ordering information
Product
Description

Product

Calkit-pH

Description

pH electrode calibration kit | For 10 calibrations
Video Guides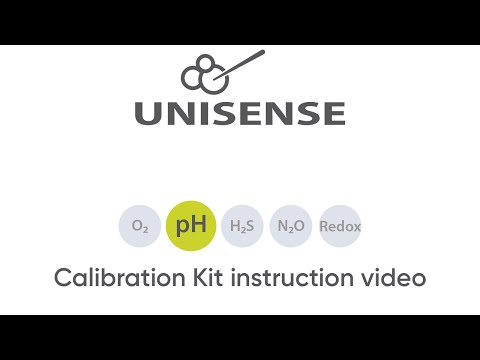 pH Calibration Kit Video
Application Scientist Tage Dalsgaard shows you how to perform a calibration using the pH electrode calibration kit