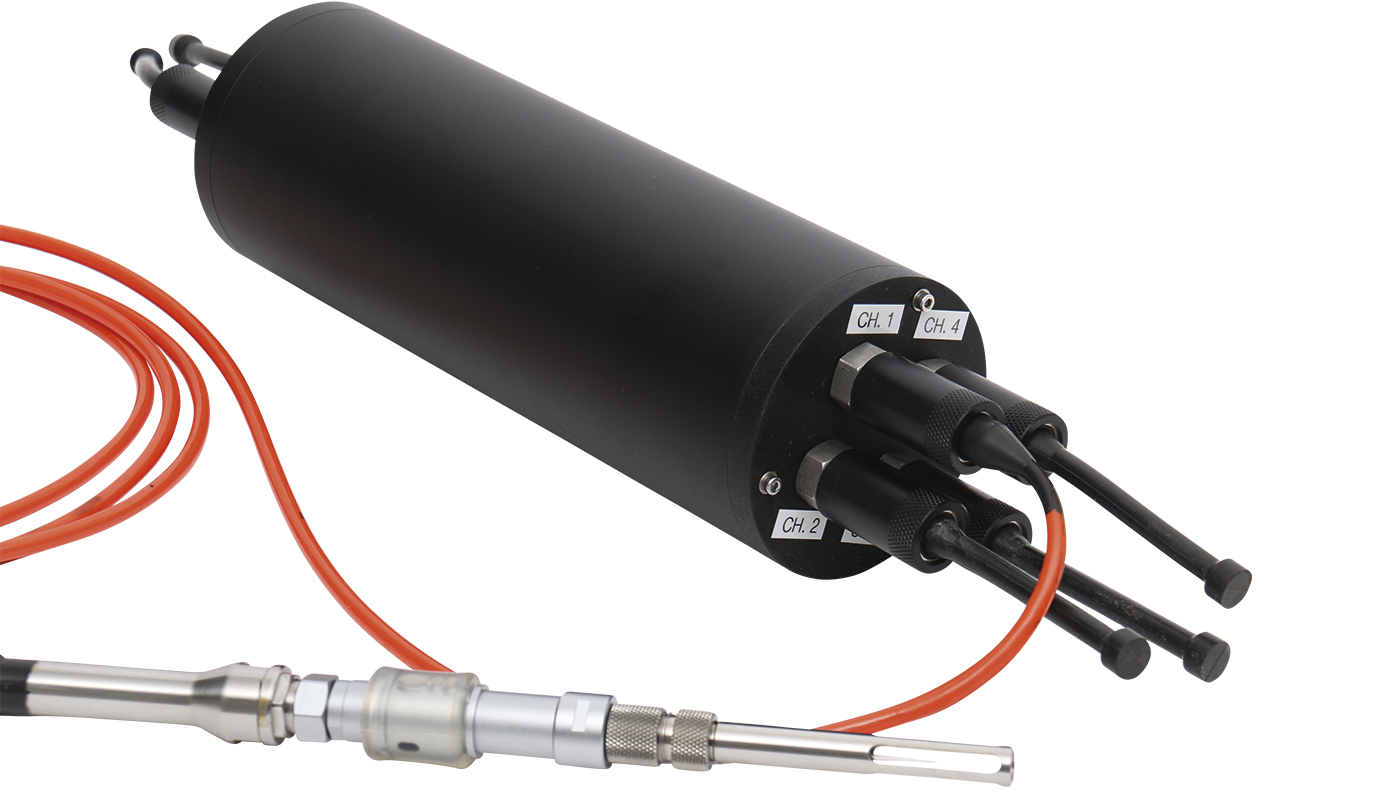 2 or 4 channels
Down to 6,000 m depth
Up to 20 days of deployment time
Field DataLogger Mini System
A cost effective way of applying all our sensors in situ with deep sea rating to 6,000 m and long battery life
Measure H2S, O2, pH, Redox, H2, NO and N2O (50 m depth only). The Field DataLogger Mini enables studies of unique analytes, including studies utilizing fast responding sensors (seconds), giving you an opportunity to monitor and obtain unique data in a cost-effective way. Read more...
Read More
Technical Data
Ordering Information
Manuals & Videos
Field DataLogger Mini System
Measure unique analytes
The Field Datalogger Mini System offers
6,000 m depth rating
2 or 4 channel versions available
Up to 20 days of deployment time
Measure ultra low oxygen
Export for SensorTrace Logger and CSV file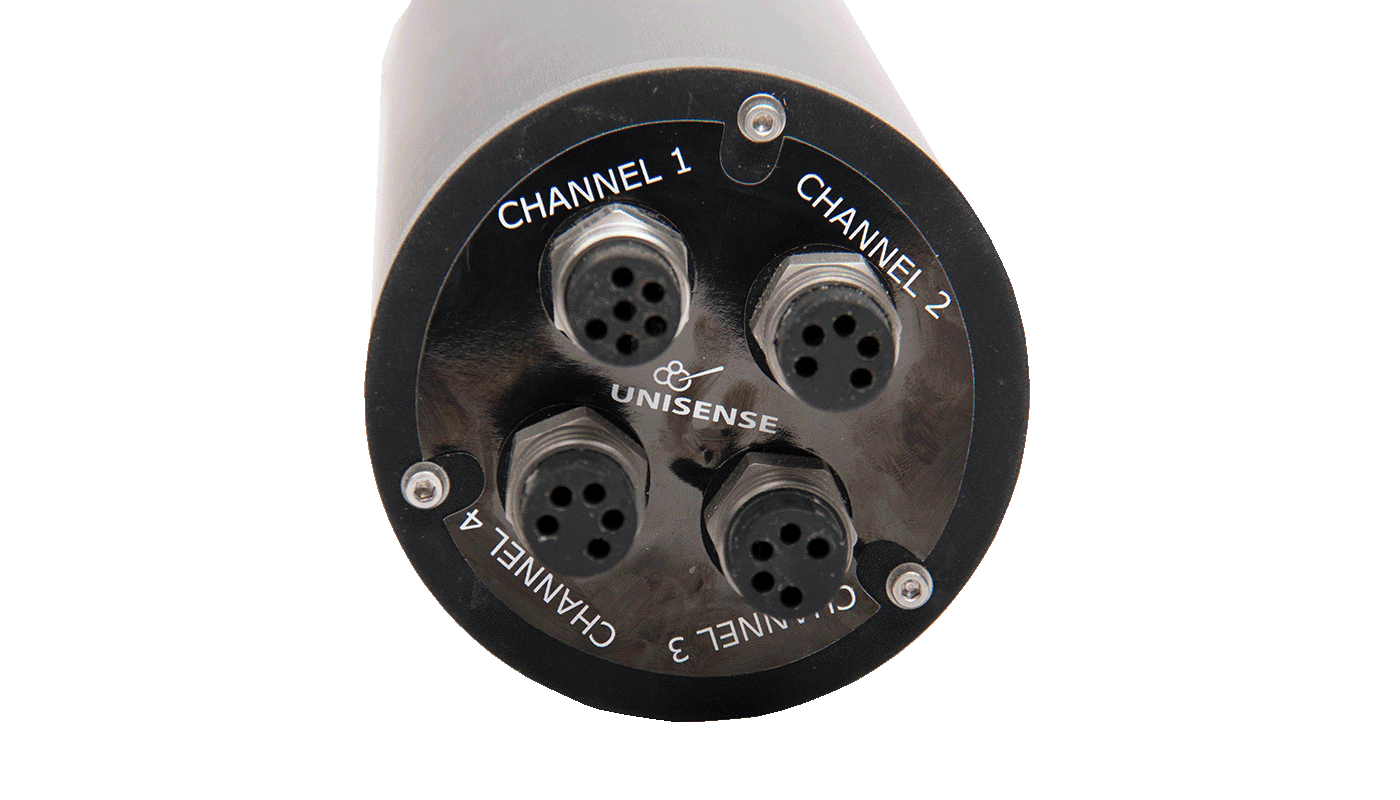 Measure ultra-low oxygen concentration (<10nM) with STOX sensor
The Field DataLogger Mini offers full STOX support and makes it possible for you to study ultra-low oxygen concentrations in e.g. oxygen minimal zones and other environments containing ultra-low oxygen. The STOX microsensor differs from the standard oxygen microsensor by having automatic zero calibration.
This enables the sensor to measure extremely low oxygen concentrations <10nM.
Link to ADV's, CTD's and other platforms
The flexibility of our Field DataLogger Mini enables you to integrate it into your current platform. Power your Field DataLogger Mini from your CTD, ADV or other source using a 6-28 V supply, and store and synchronize your measured data on your device via our 0-5 V analog output.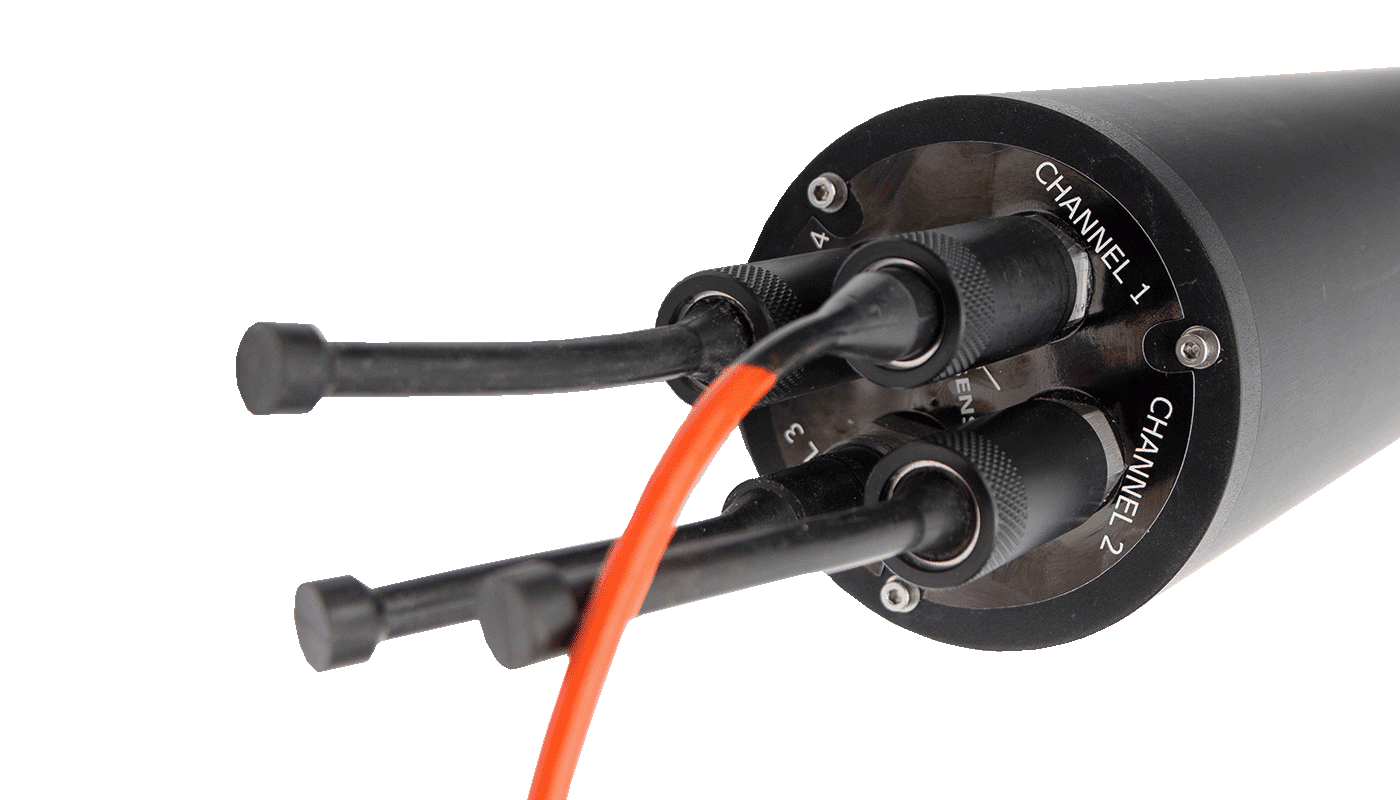 Easy setup and data export
Connect sensors, apply polarization and start measuring. After deployment, import data into SensorTrace Logger for visualization of raw and calibrated values. With SensorTrace Logger, you can export into e.g. Excel for further analysis.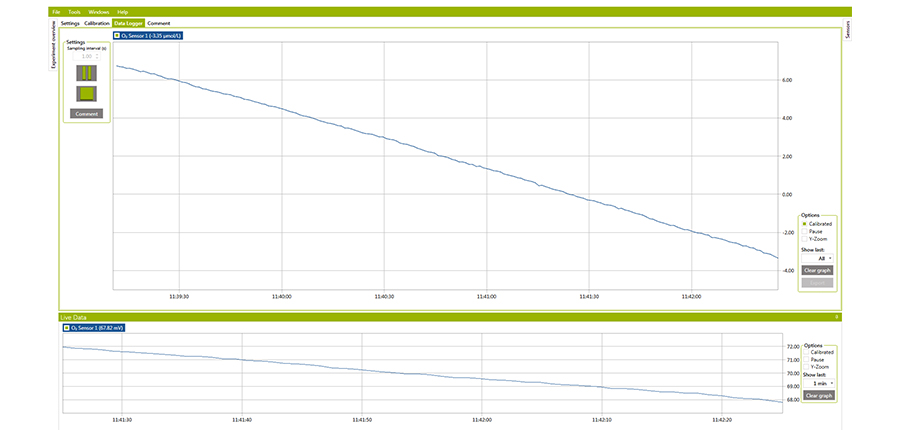 Controller Unit
Analog-to-Digital Converter
Unisense Microsensor Amplifiers for pA and mV Sensors
Controller Unit
Feature
Standard

Feature

Housing

Standard

9.5 cm OD x 28 cm

Feature

Volume

Standard

1.98 L

Feature

Weight - Air (Water)

Standard

4.4 Kg

Feature

Operating Temperature

Standard

-10 - 60°C

Feature

Depth Range

Standard

0-6,000 m

Feature

CPU (Memory)

Standard

180 MHz

Feature

Data Storage

Standard

8 GB, optionally 32 GB

Feature

Battery Capacity

Standard

13 Ah @ 7.4V

Feature

Deployment Time

Standard

Up to 20 days @ 25 °C

Feature

Extra Battery Capacity

Standard

2 x 13 Ah @ 7.4 V

Feature

Deployment Time w. Extra Battery

Standard

Adds 40 days @ 25 °C

Feature

Direct power supply

Standard

Yes, 16-28 V

Feature

Analog out

Standard

0-4 V
Analog-to-Digital Converter
Feature
Standard

Feature

Resolution

Standard

16 bit

Feature

Logging Interval

Standard

1 sec, 10 sec, 1 min

Feature

Channels

Standard

2 or 4

Feature

Input Range

Standard

±6 V
Unisense Microsensor Amplifiers for pA and mV Sensors
Feature
Standard

Feature

Response Time t90%

Standard

< 40 ms

Feature

Integrated Input Noise Current (peak-peak)

Standard

0.1 pA, 0.1 mV

Feature

Software

Standard

Feature

Warranty

Standard

1 year
Ordering information
System components
Product

System components

Datalogger

Product

Field DataLogger Mini (2 or 4 channels)

System components

Sensor

Product

Most Unisense sensors and electrodes

System components

Sensor connectors

Product

In situ connectors
Related Publications
Dual energy metabolism of the Campylobacterota endosymbiont in the chemosynthetic snail Alviniconcha marisindica
Miyazaki, Junichi et al. (2020), ISME Journal, vol. 14, 1273-1289