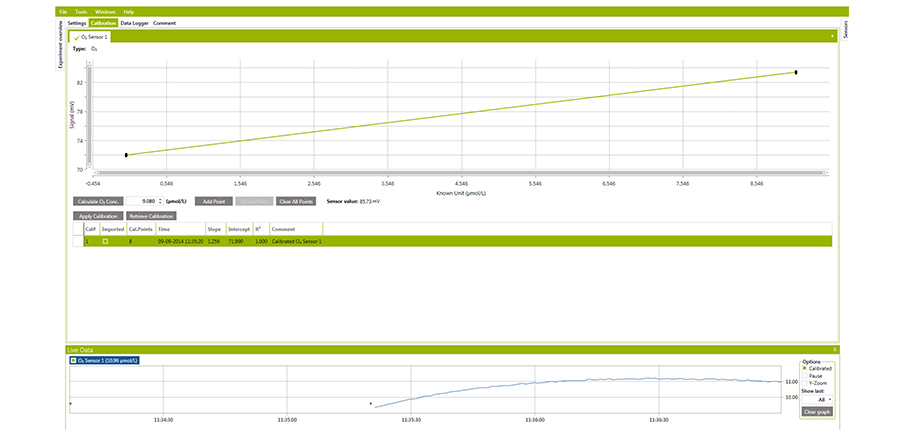 Free to download
Add motor control with SensorTrace Logger+
Record data from several microsensors simultaneously
SensorTrace Logger
Freeware for sensor calibration and data logging. Choose Logger+ to add motor control.
SensorTrace Logger is a free Unisense software that enables you to log, save, and analyze your microsensor data. The software enables you to easily calibrate up to 16 Unisense microsensors, and record data from several microsensors simultaneously. Read more...
Read More
Ordering Information
Manuals & Videos
Logger
Free software for continuous logging
The data obtained from the microsensors are saved in an SQL database. This means that you can export all data in csv formatted files for subsequent data analysis in e.g. Excel.
During measurements you can continuously monitor the sensor signal via the strip-chart window for an instant overview of the entire experiment.
SensorTrace Logger offers
Free download
Compatibility with all Unisense amplifiers
Easy calibration of Unisense microsensors
Continuous microsensor measurements or single point measurements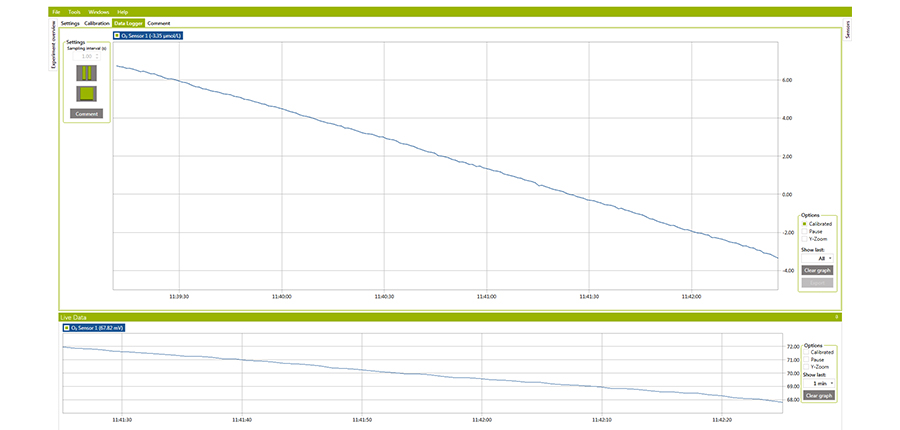 Logger+
Add motor control
You can take SensorTrace Logger one step further and add motor control to the software with SensorTrace Logger+. The motor control makes it possible for you to precisely position your microsensor and log the data accordingly.
You can access SensorTrace Logger+ by purchasing a license key for the full SensorTrace Suite.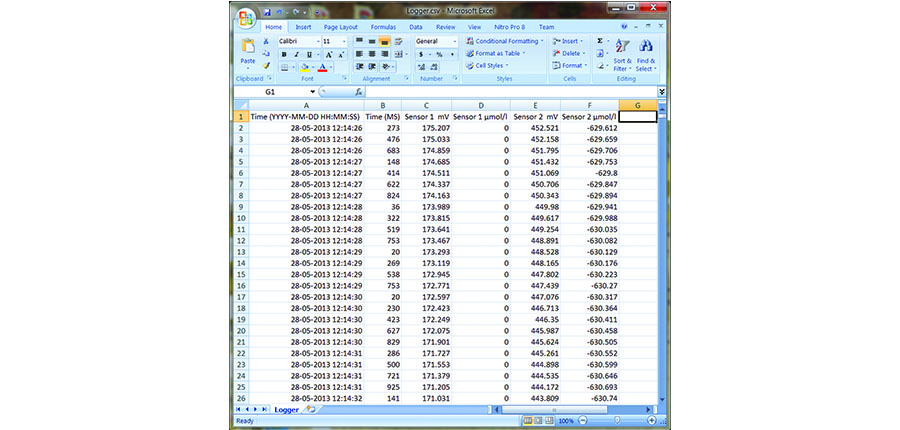 Ordering information
Product
Description

Product

SensorTrace Suite

Description

Freeware part of SensorTrace Suite for multi-channel data acquisition and sensor calibration

Product

SensorTrace Suite with Logger+

Description

Part of SensorTrace Suite software package - one license key for all packages