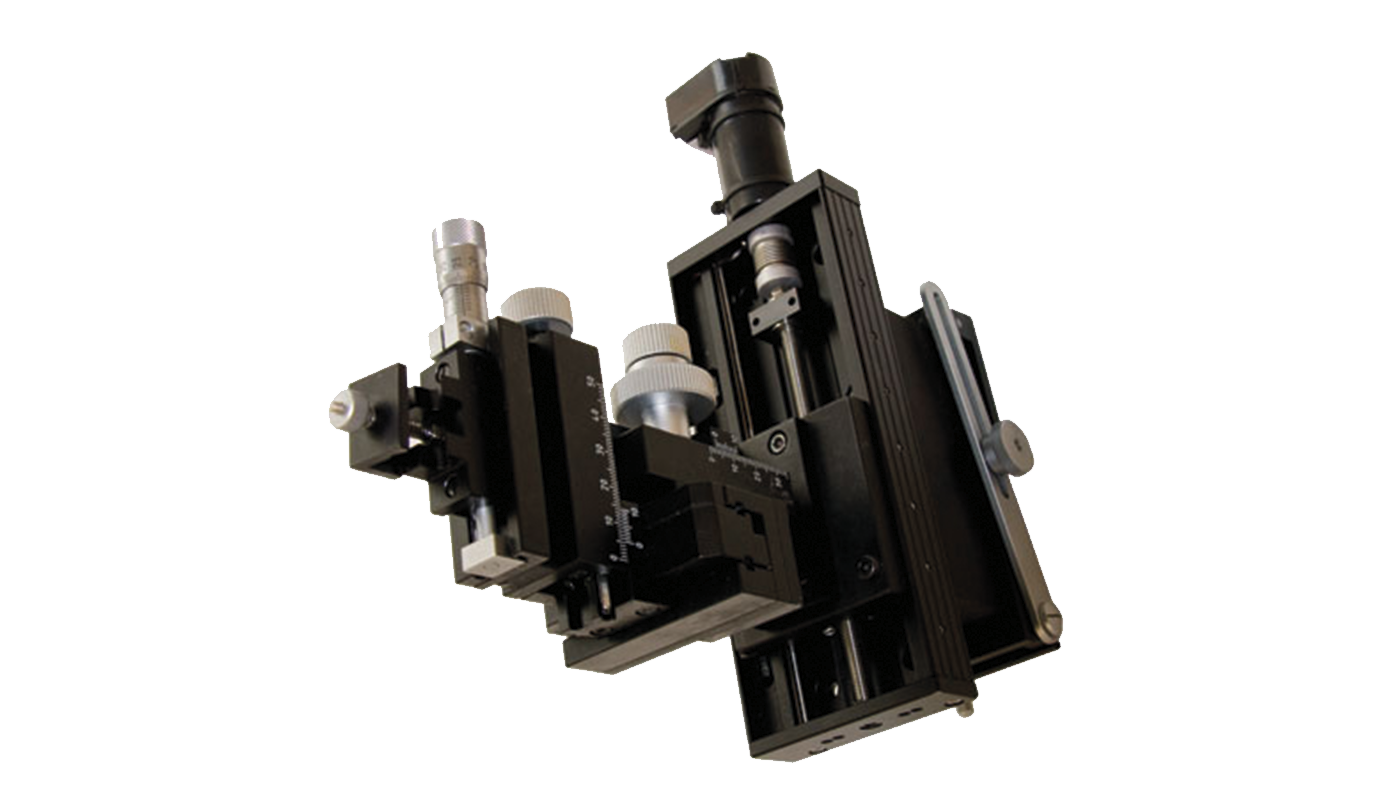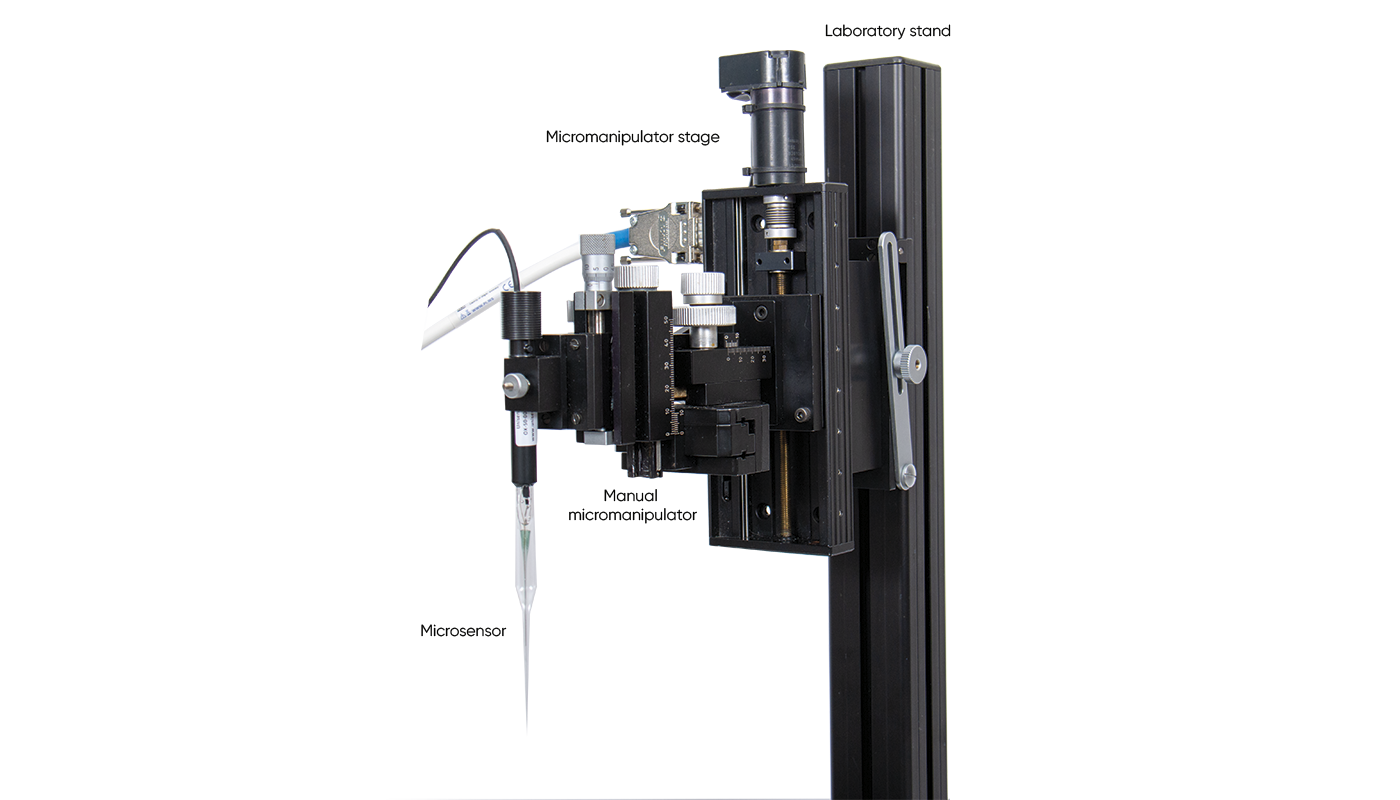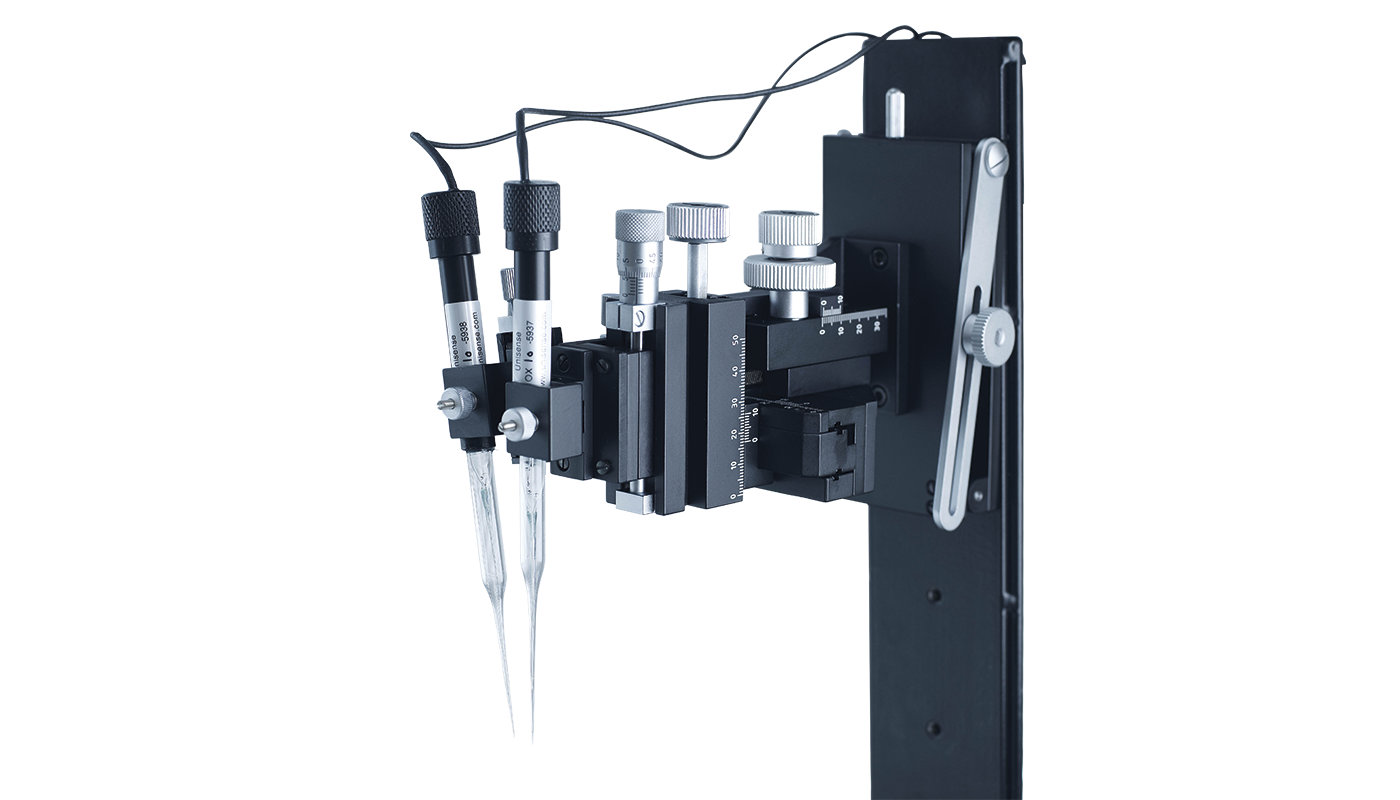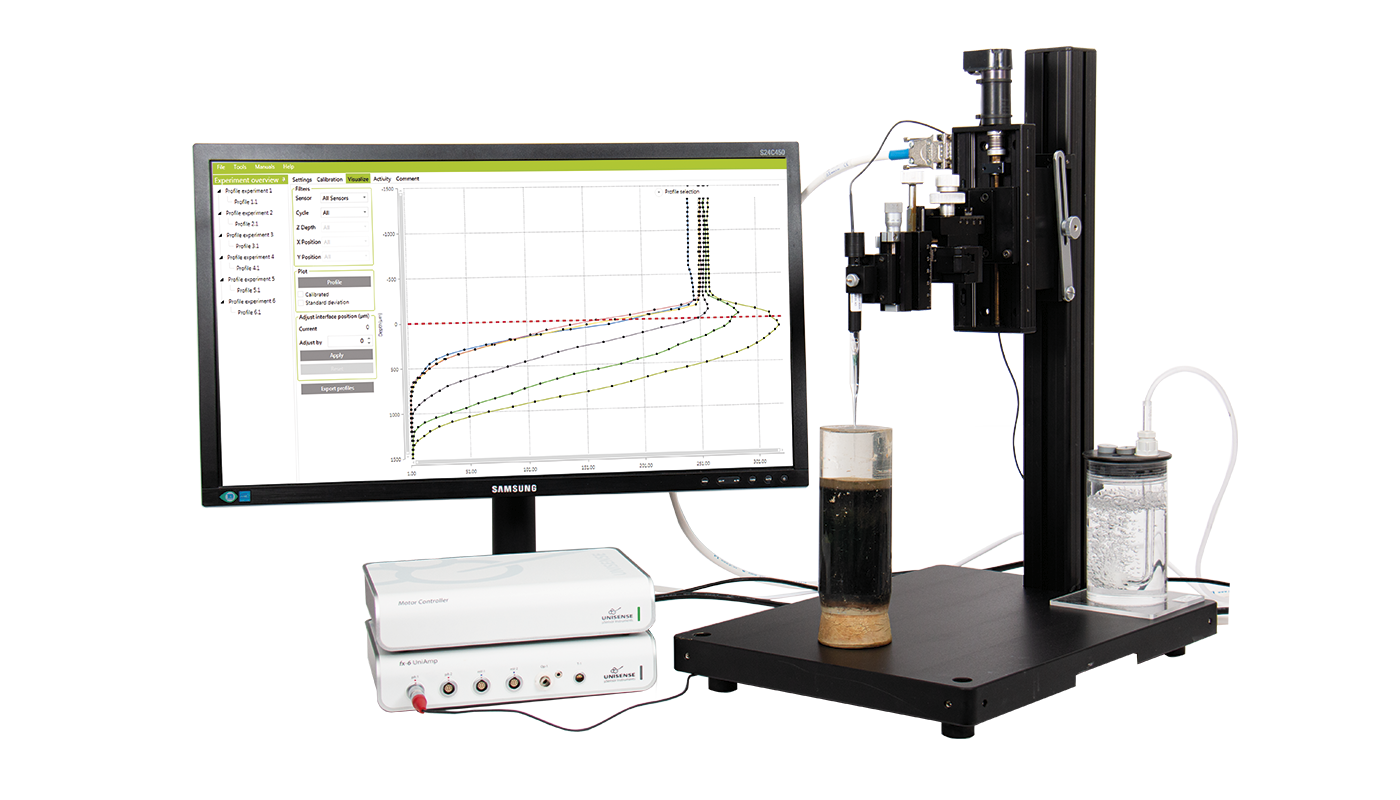 Manual or motorized version
Microprofiles with resolution down to 0.5 µm
Steady and safe handling of your microsensors
Micromanipulator
Stable positioning and handling of your microsensors
You can ensure correct and precise positioning of Unisense microsensors with the robust and accurate Micromanipulator MM33. The fragile glass sensors require steady positioning, and the MM33 enables you to complete microprofiles with high spatial resolution. Read more...
Read More
Ordering Information
Manuals & Videos
MM33
Mount and move your sensors
The Micromanipulator MM33 is mounted on a heavy laboratory stand (LS18) or on a metal spear (IS19) for in situ measurements, e.g. in sediments, pit soils or muddy fields.
The micromanipulator is available in a manual or motorized setup and with a single or double sensor mount.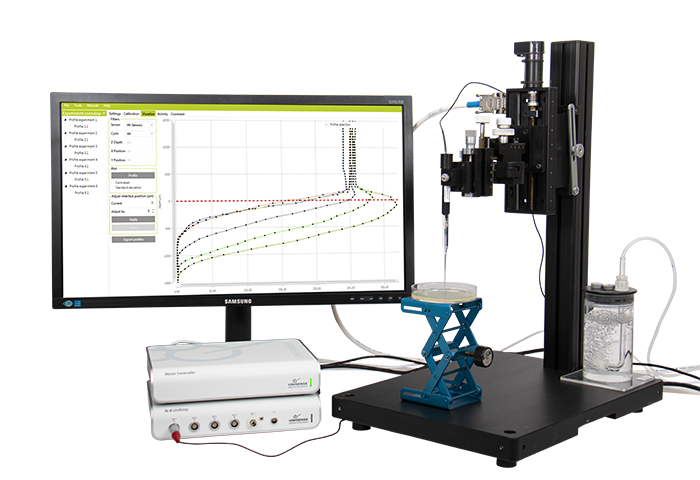 Manual or motorized Micromanipulator
Manual micromanipulator
The manual manipulator is the right choice for single point measurements, coarse microprofiles, or measurements with larger sensors, e.g. needle sensors. The manual manipulator is an economic and robust tool for completing microprofiles. The precision of the z-axis (depth) is down to 10 µm, while on the x- and y-axes the sensor position can be manipulated with 100 µm precision.
Motorized micromanipulator
The motorized micromanipulator is the perfect solution, if you are aiming for even higher spatial resolution and want to complete microprofiles automatically. This allows you to perform microprofiles with resolution down to 0.5 µm, making it appropriate for measurements in e.g. biofilms and highly active sediment samples.
The motorized micromanipulator can be configured to complete 2D or 3D microprofiles. The system is easily operated, and data is logged in SensorTrace Profiling.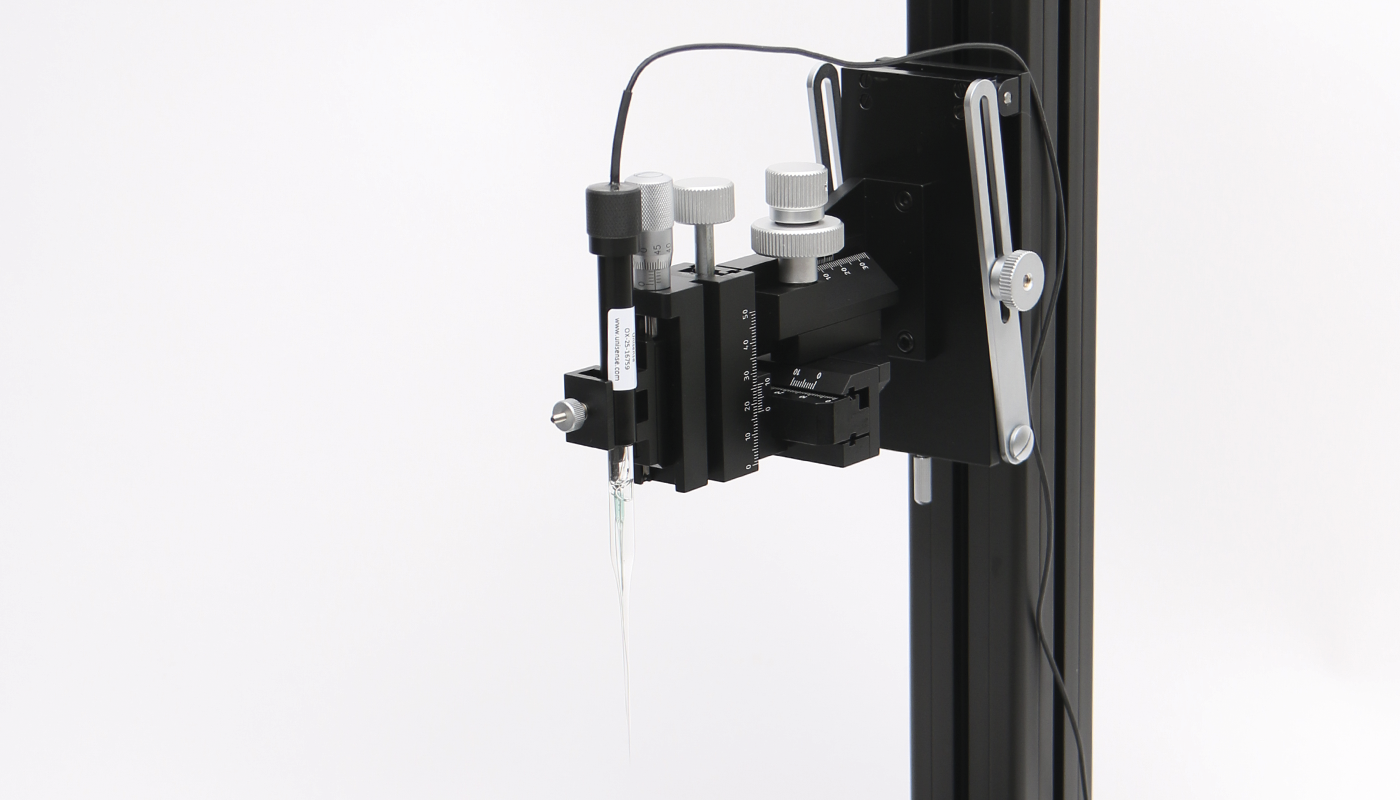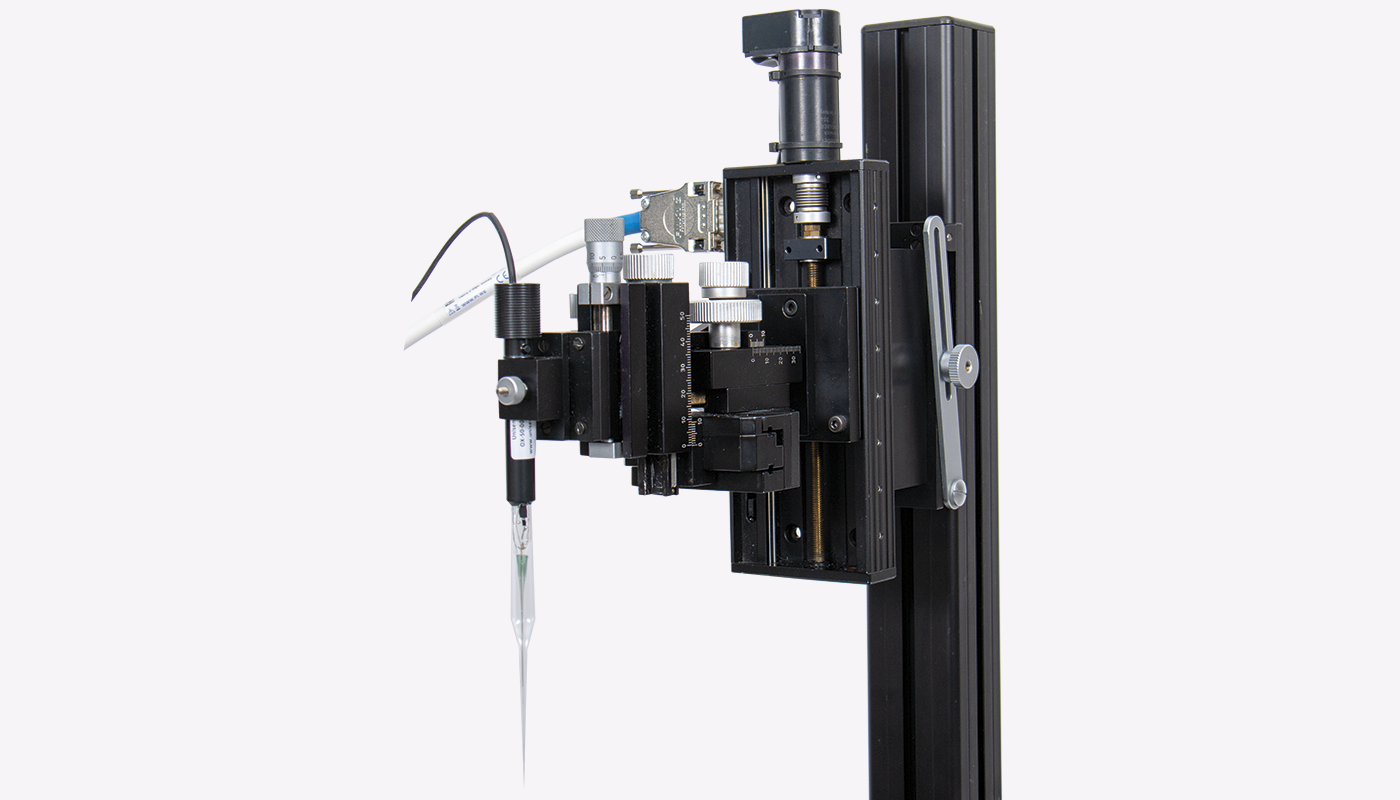 Ordering information
Product
Description

Product

MM33

Description

Micromanipulator single head

Product

MM33-2

Description

Micromanipulator double head