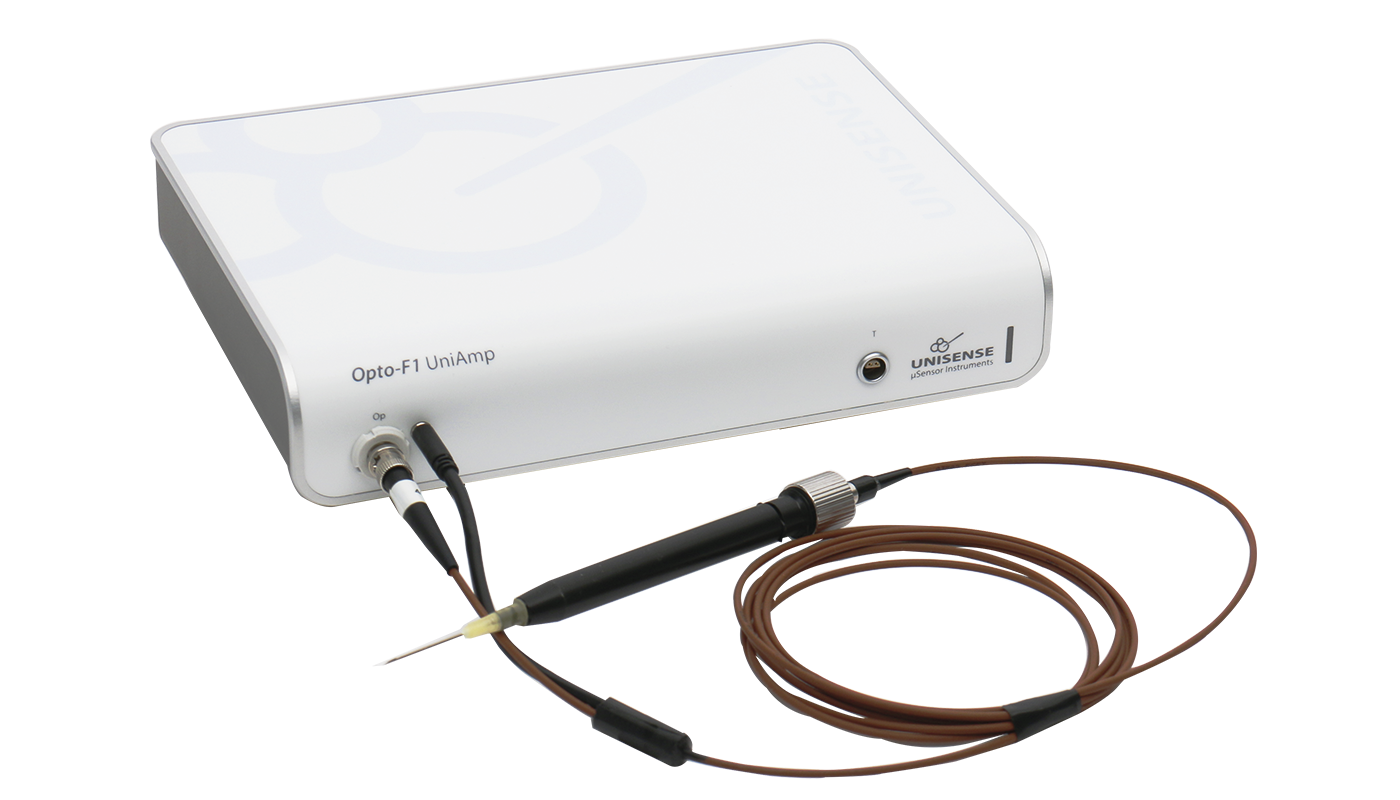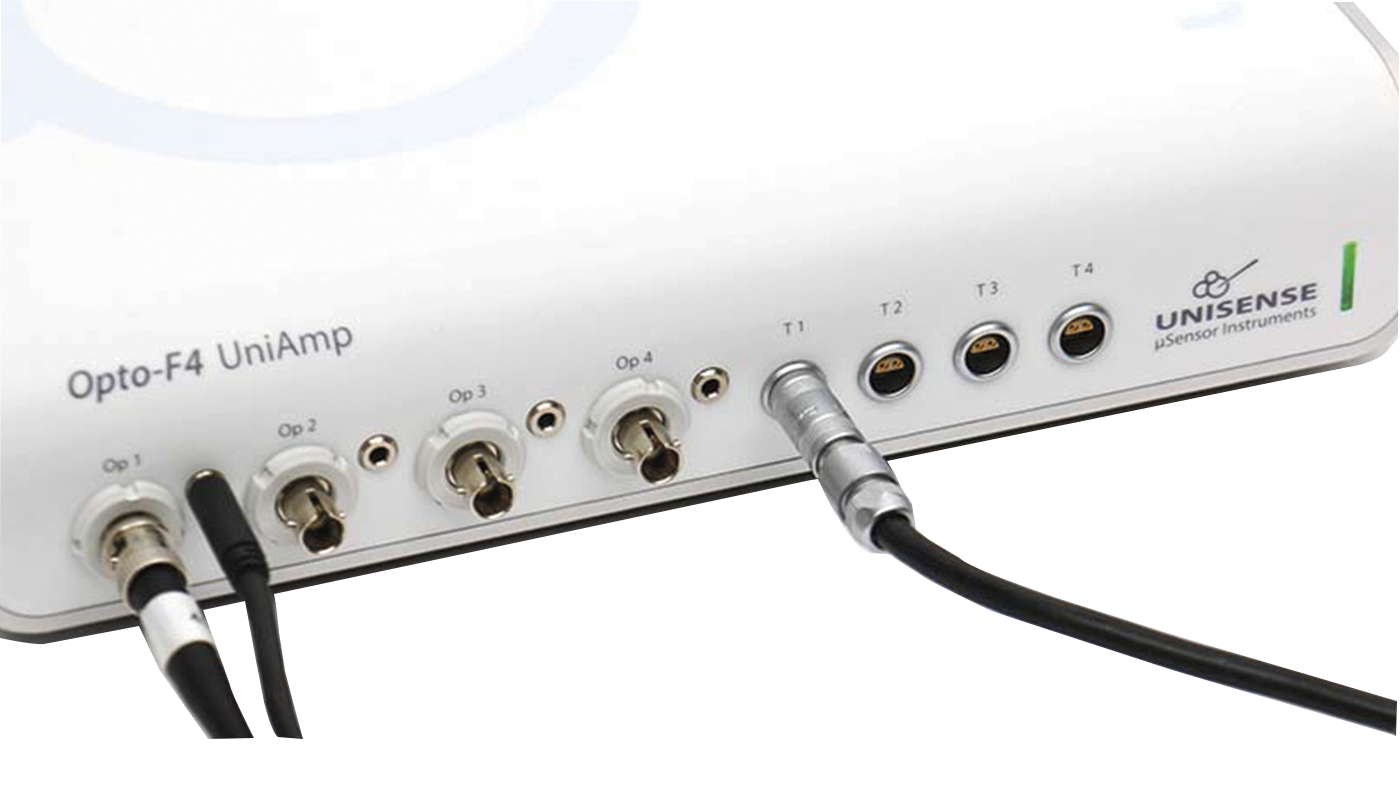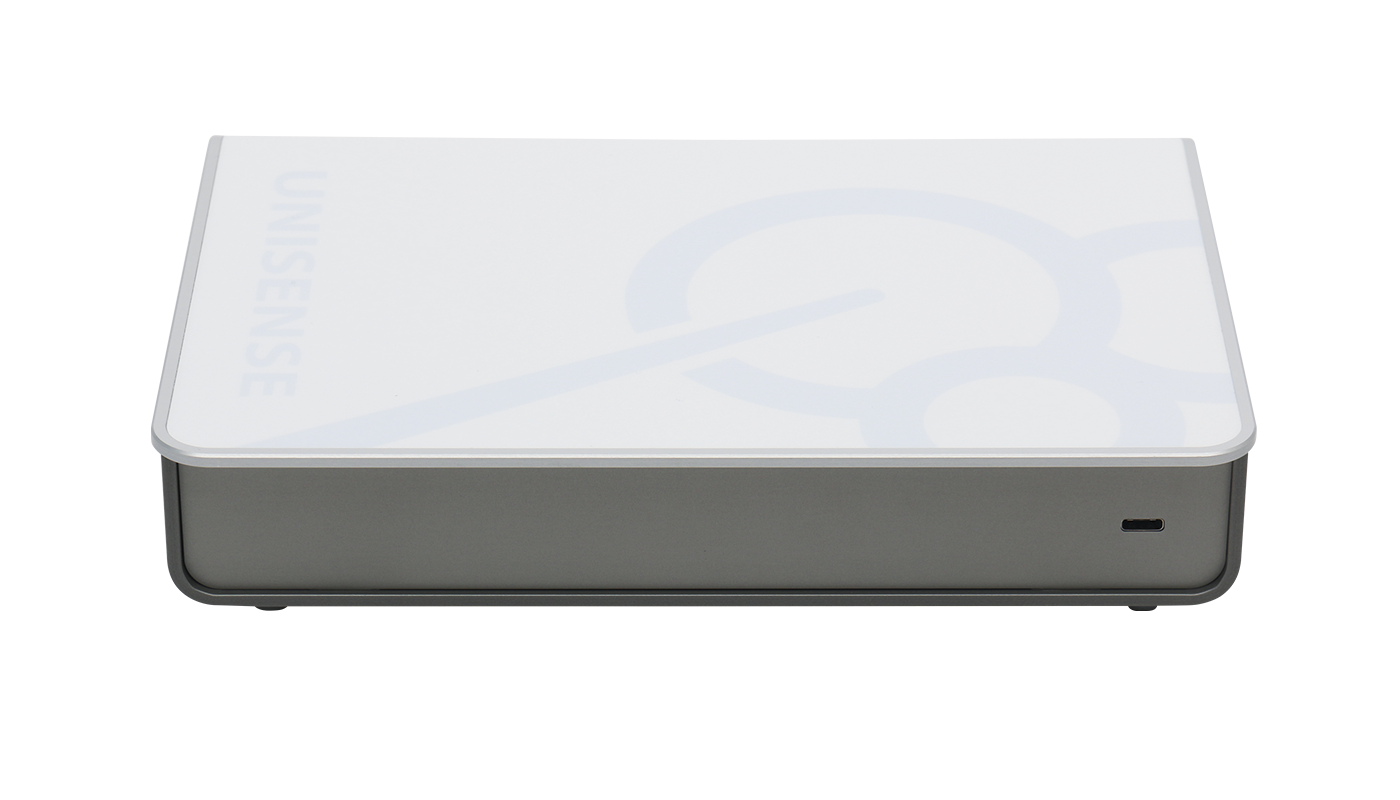 1 or 4 channel microoptode meter
Zero-noise temperature compensation
USB-powered
Opto UniAmp
Optode meter for accurate quantification
The Opto-F1 and Opto-F4 UniAmp are compact and economical meters for Unisense MicroOptodes. They provide individual temperature compensation to each MicroOptode using the Opto-Temp sensor. Read more...
Read More
Technical Data
Interface and Software
Ordering Information
Manuals & Videos
Opto UniAmp
With 1 or 4 channels
Zero-noise temperature compensation ensures accurate oxygen quantification
Ambient light filtering technology for improved performance under fluctuating ambient light conditions, e.g. in situ
Bleach protection
Novel multi-component modulation improves sensor lifetime with 50%
Provided with SensorTrace Logger data acquisition software
The Opto-F1 and Opto-F4 UniAmp are USB-powered and fully integrated into the Unisense software SensorTrace Suite. This makes it possible for you to combine the MicroOptode technology with our broad microsensor portfolio, i.e. H2S, NO, N2O, H2, pH, Redox, and more.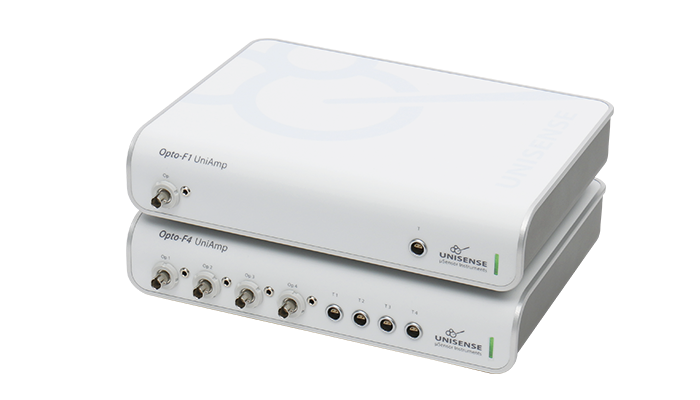 Characteristics
Sensor and Channels
Power
Characteristics
Attribute
Standard

Attribute

Weight

Standard

~1500 g

Attribute

Temperature range

Standard

-10°C to + 50°C (<90% non-condensing)

Attribute

Pressure compensation

Standard

Integrated

Attribute

Warranty

Standard

1 year
Sensor and Channels
Feature
Standard

Feature

Sensor

Standard

MicroOptode and Unisense Temperature sensor

Feature

Channels

Standard

1 or 4 (with individual temperature channel)
Power
Feature
Standard

Feature

Power supply

Standard

USB
Interface and Software
Feature
Standard

Feature

Measuring principle

Standard

Lifetime red excitation with near infrared detection

Feature

SensorTrace Logger (freeware)

Standard

Included

Feature

Other Unisense Software

Standard

Optional: SensorTrace Suite

Feature

Sampling interval

Standard

Adjustable 1 sec. to 60 sec.

Feature

Software data output

Standard

Excel and CSV
Ordering information
Product
Description

Product

Opto-F1 UniAmp

Description

1 ch MicroOptode meter

Product

Opto-F4 UniAmp

Description

4 ch microoptode meter
Video Guides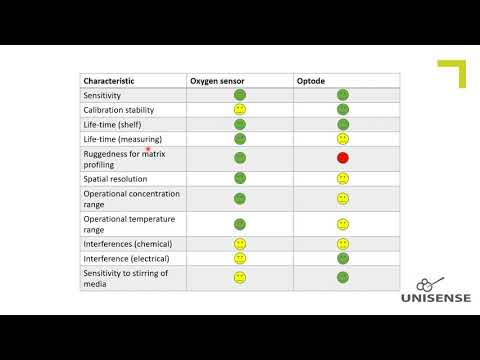 Measuring oxygen - Optode or amperometric microsensor?
Related Publications
Two Brassica napus cultivars differ in gene expression, but not in their response to submergence
Wittig, Philipp R. et al. (2021), Physiologia Plantarum, vol. 171, 400-415