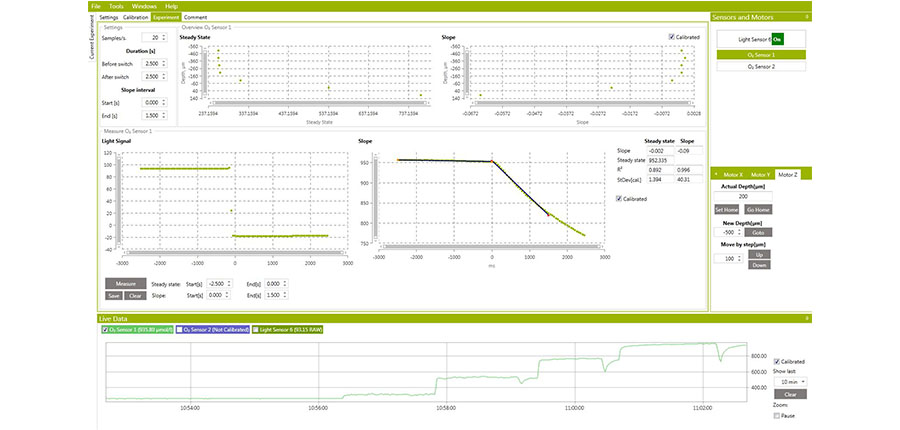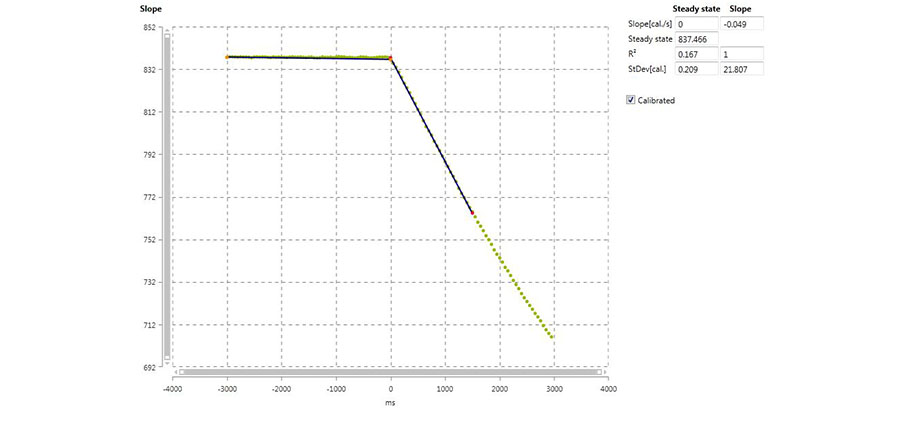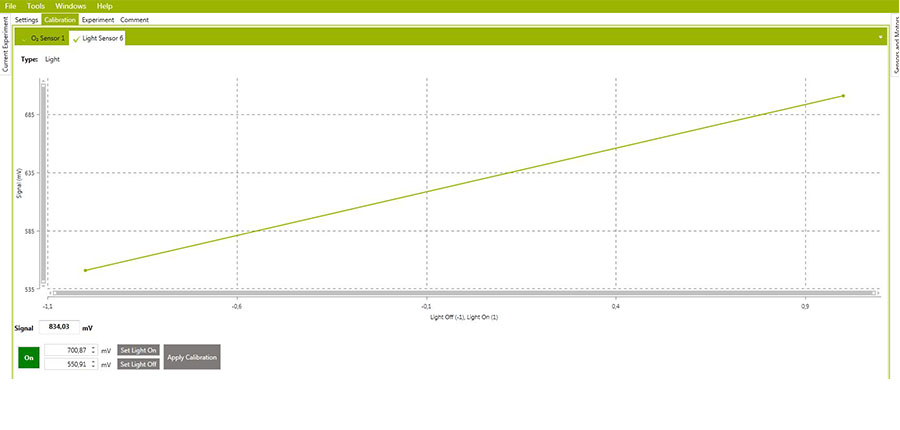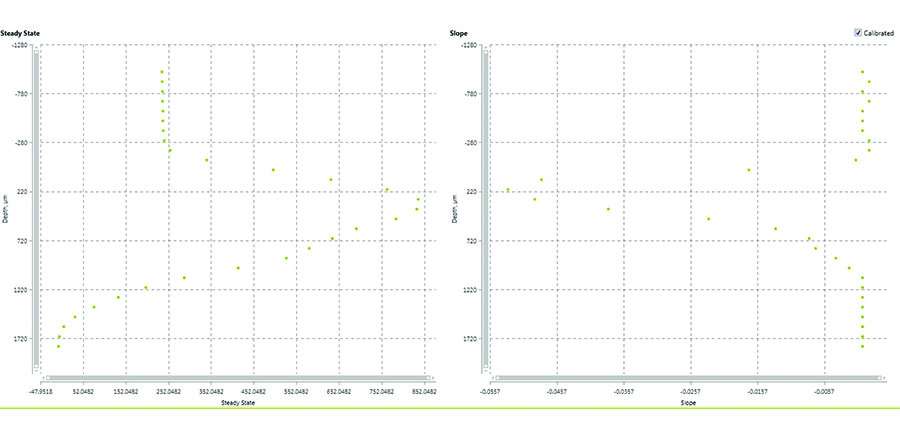 Determine the photosynthesis rate
Apply the light/dark shift technique
Define log intervals
SensorTrace Photo
Determine photosynthesis rates with the light-dark switch technique
The SensorTrace Photo software enables you to determine the photosynthesis rate. Data from a Unisense Light Sensor is logged with data from a Unisense fast-responding oxygen microsensor using the Photo software. Read more...
Read More
Ordering Information
Manuals & Videos
Photo
Measure the photosynthesis rate
The combination of the Light Sensor, a fast-responding oxygen microsensor, and SensorTrace Photo allows you to determine the photosynthesis rate by applying the light/dark shift technique.
Immediately after you have switched off the light, you can measure the respiration rate. However, you must ensure that the system was in steady state before you switch off the light source. Based on the subsequent initial oxygen concentration decrease, the gross photosynthetic rate before the light was removed can be calculated.
SensorTrace Photo offers
Easy microsensor calibration
Controls for Unisense MicroProfiling motors
Logging at defined time intervals
Load of data files for subsequent data analysis
Part of SensorTrace Suite software package - one license key for all packages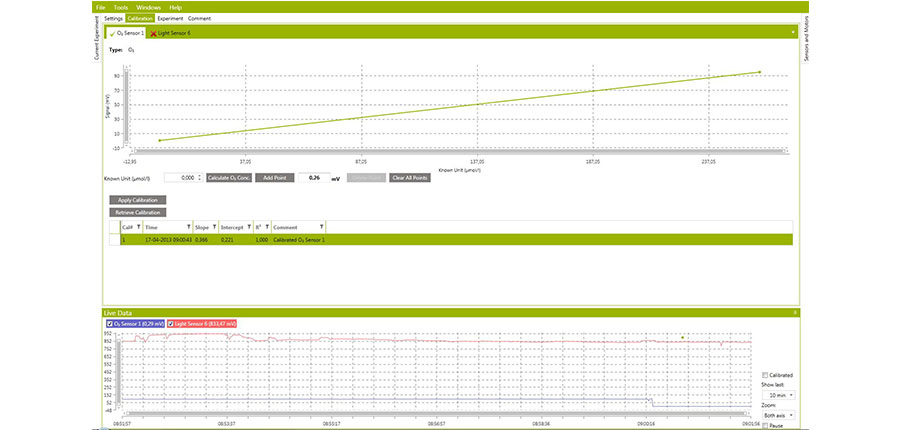 Ordering information
Product
Description

Product

SensorTrace Suite

Description

Software Suite including SensorTrace Photo

Product

LT

Description

Light Sensor for photosynthesis studies