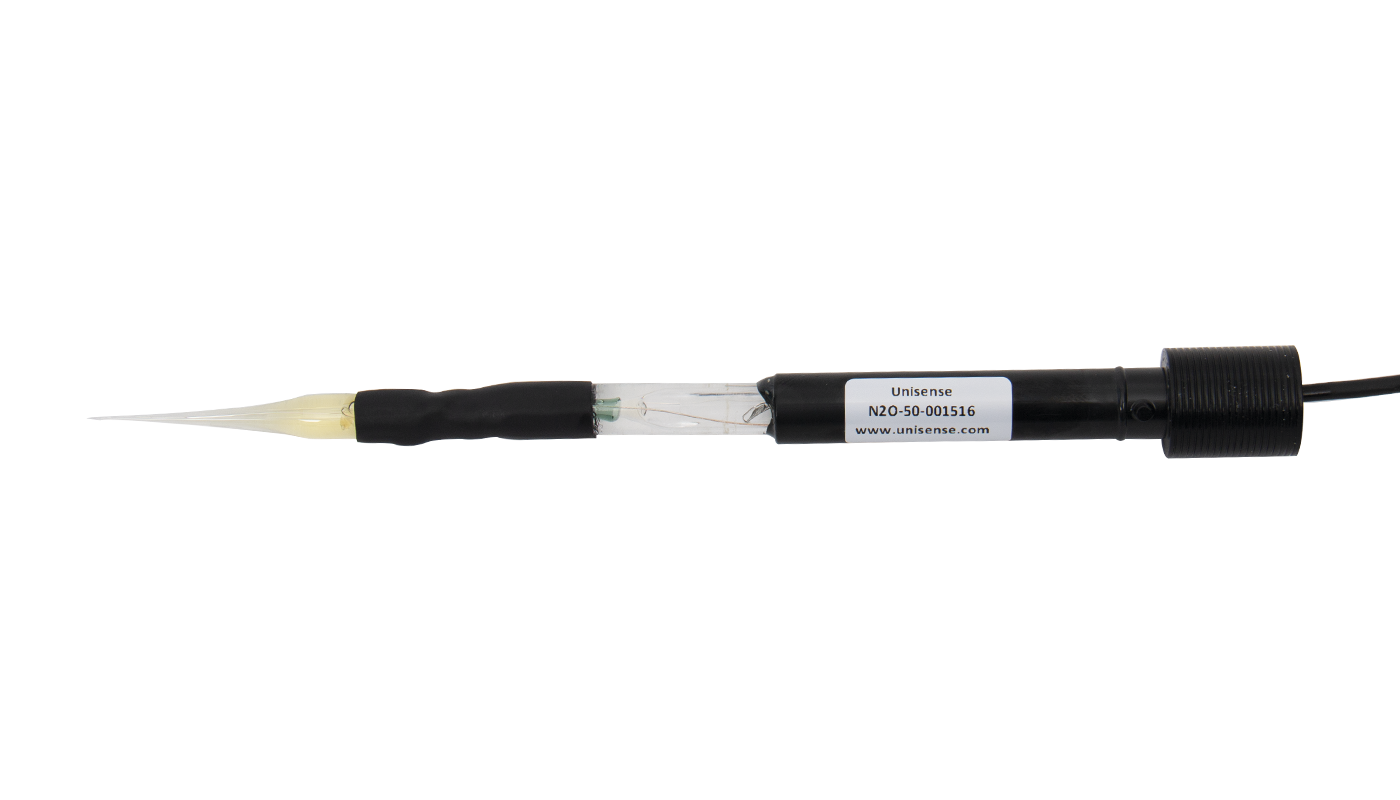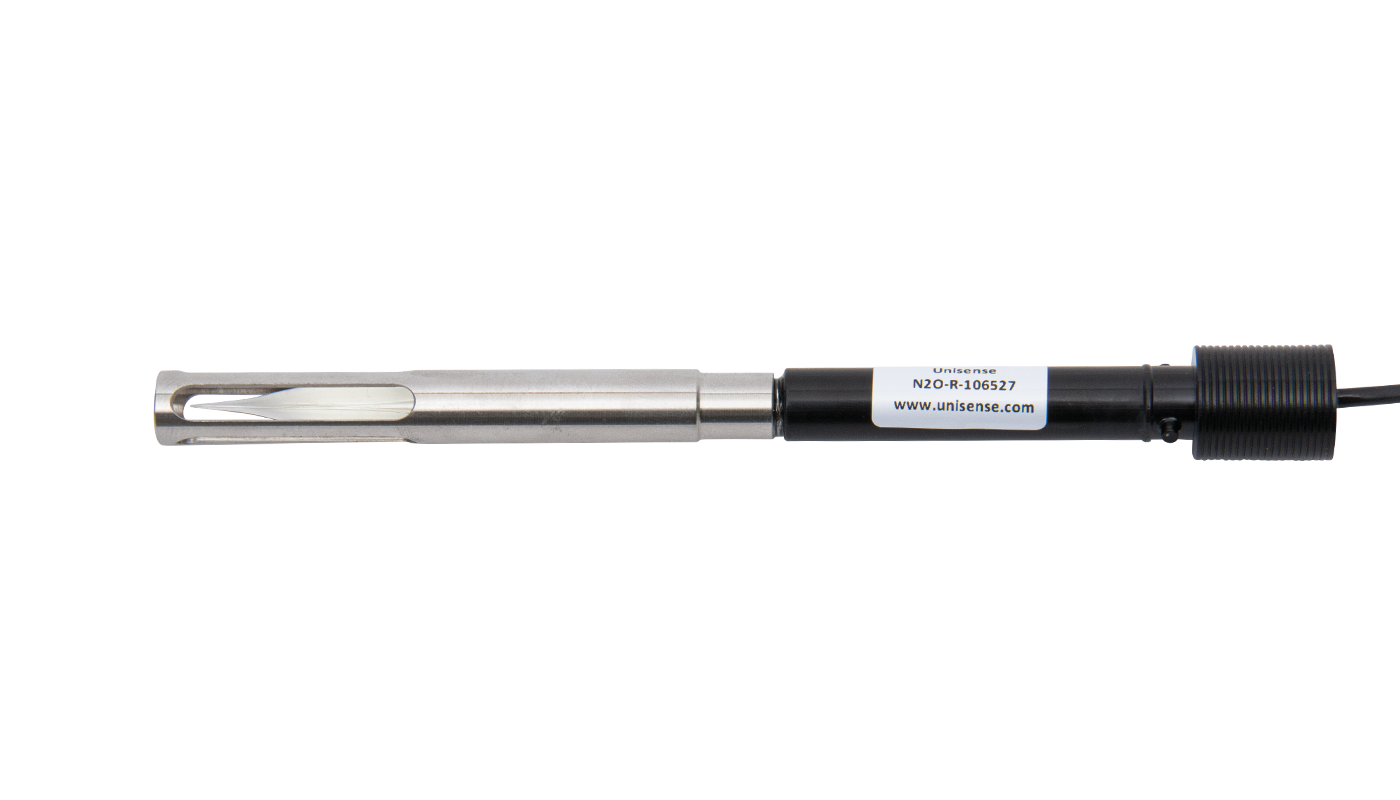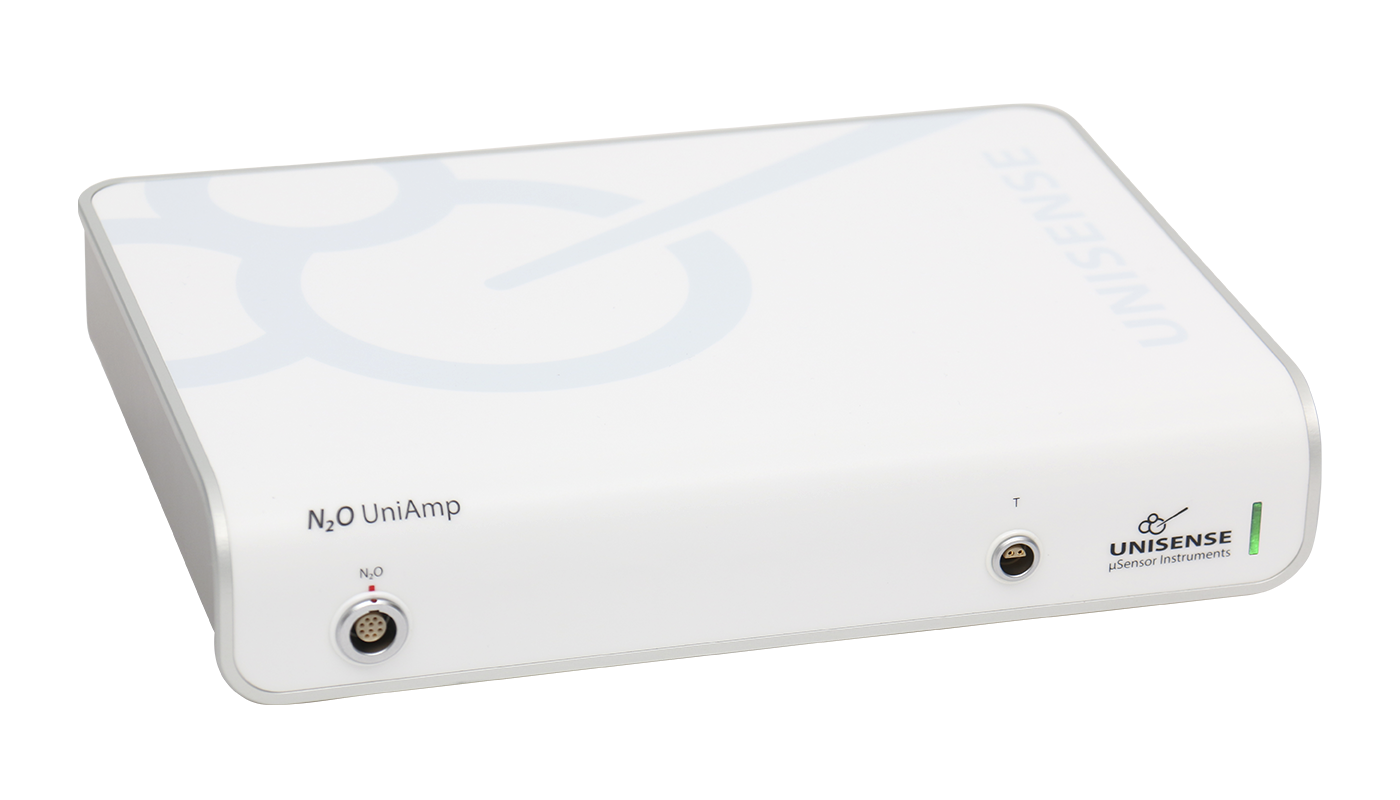 Designed for research applications within:
Wastewater
Environmental Sciences
Biomedical Sciences
Biotechnology
N2O microsensor
Measure dissolved and gaseous N2O
With a detection limit of less than 0.5 µM and tip sizes down to 25 µm, you can apply the N2O microsensor in any research application with the aim of measuring dissolved and gaseous N2O. Read more...
Read More
Technical Data
Ordering Information & Sizes
Adaptations
Manuals & Videos
N2O Microsensor
N2O measurement technology
The Unisense nitrous oxide microsensor is a miniaturized Clark-type sensor with an internal reference and a guard cathode. In addition, the sensor is equipped with an oxygen front guard, which prevents oxygen from interfering with the nitrous oxide measurements.
The N2O-R sensor is a more robust version of the normal nitrous oxide sensor with optimized sensitivity and protection cap suited for bulk measurements including wastewater applications.
The sensor is connected to a high sensitivity picoammeter and the cathode is polarized against the internal reference. Driven by the external partial pressure, nitrous oxide from the environment will penetrate through the sensor tip membrane and be reduced at the metal cathode surface. The picoammeter converts the resulting current to a signal. The internal guard cathode is also polarized and scavenges N2O in the electrolyte, thus minimizing zero-current and polarization time.
For special applications, some versions of the N2O microsensor can be customized to have extremely high sensitivity (25 nM). Please see Technical Data.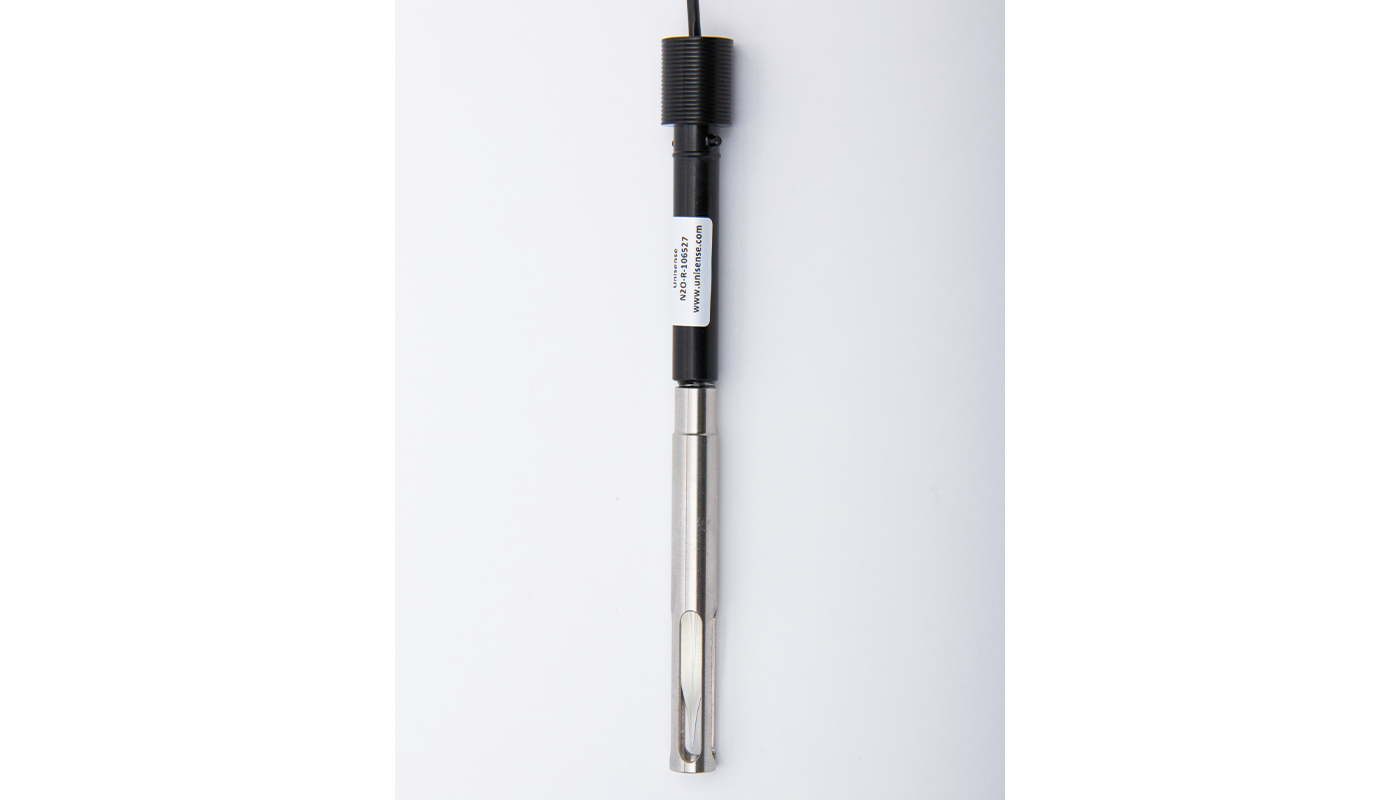 This product is covered by the following patents:
Patent issued in China: CN 104937405 A
Patent issued in USA: 9921178
Patent issued in Japan: JP6275744B2
Patent issued in European EP Region: EP2939012B1
Patent pending in several other jurisdictions.
General
Cables & Connectors
Characteristics
Stirring Sensitivity & Response Time
General
Feature
Standard
Options
Extra price for option selection
Total length
150-200 mm
70-350 mm
20-50%
Diameter 20 mm from tip
<4 mm
<2 mm
20%
Glass shaft diameter
8 mm
Plastic shaft protection diameter*
11 mm
Can be omitted
*When mounted with in situ mini connectors, the shaft has no protection mounted, but fits directly into the in situ sensor mounts with pressure compensation. In situ sensors have a standard length of 130-160 mm.
Cables & Connectors
Item
Standard
Options
Extra price for option selection
Cable
Habia
Cable length
1.5-2 m
0-20 m
Yes, depends on length
Connector
LEMO
BNC adapter
Yes, order separately
In situ gold pin connector
No
Yes
10%
Characteristics
Attribute
Standard
Options
Extra price for option selection
Guaranteed lifetime
2 months
Expected lifetime
3-4 months
Expected lifetime N2O-R
4-6 months
Temperature range
-10-50°C
Temperature range tip
-10-50°C
Temperature coefficient
2-3 % per °C
Range
Up to 500 µM in water
Up to 28mM (1 atm p N2O)
20%
Detection limit N2O-50
0.3 µM in water
Detection limit N2O-100
0.1 µM in water
Detection limit N2O-500
0.1 µM in water
<25 nM
20%
Detection limit N2O-R
0.1 µM in water
<25 nM
20%
Detection limit N2O-MR
0.1 µM in water
<25 nM
20%
Detection limit N2O-NP
0.1 µM in water
Internal reference
Yes
Internal guard
Yes
Waterproof
Yes
Pressure compensation
No
Spatial resolution
Equals outside tip diameter
Response
Linear
Known interferences
NO | H2S | CO2: High (millimolar range) conc. of dissolved gaseous CO2 potentially affect base line signal.
Stirring Sensitivity & Response Time
| N2O | Stirring Sensitivity | Response Time (90%) |
| --- | --- | --- |
| N2O-50 | N2O-100 | N2O-500 | <2% | <20 s |
| N2O-R | N2O-MR | N2O-NP | <2% | <45 s |
Ordering information & Sizes
Ordering information & Sizes
Nitrous Oxide Sensor
Size and description
Options
Extra price for option selection
N2O-50
40-60 µm - glass sensor
N2O-25 (25-35 µm)
10%
N2O-100
90-110 µm - glass sensor
N2O-500
400-600 µm - glass sensor
N2O-R
400-600 µm - with cap - glass sensor
N2O-MR
400-600 µm - in guide
N2O-NP
1.6 x 40 mm - needle sensor for piercing
N2O-ST-1/4
1/4'' steel tube
N2O-SL-1/4
FT-cell 1/4'' Swagelok Tee
N2O-SL-1/8
FT-cell 1/8'' Swagelok Tee
N2O-PEEK-1/8
FT-cell 1/8'' PEEK Tee
N2O-PEEK-1/16
FT-cell 1/16'' PEEK Tee
N2O-FT-GLASS-6
Glass FT-cell 6mm outer diameter
N2O-FT-GLASS-8
Glass FT-cell 8mm outer diameter
Video Guides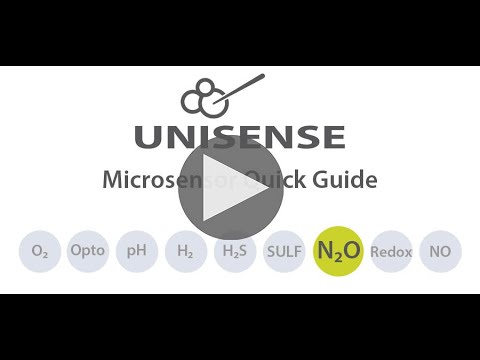 Quick Guide N2O Microsensors
We guide you through how the sensors are made, how you can apply them as well as specifications and customizations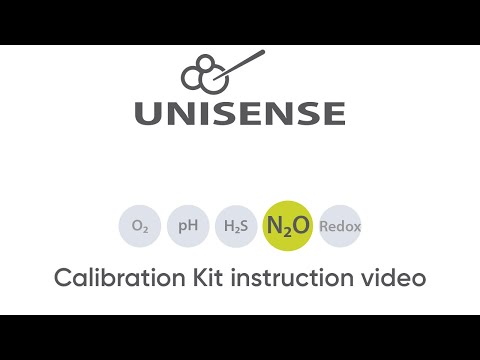 N2O Calibration Kit Video
Application Scientist Tage Dalsgaard shows you how to perform a 2-point calibration with one zero N2O and one known N2O concentration
Related publications
02
Dynamics of nitric oxide and nitrous oxide emission during full-scale reject water treatment
Kampschreur, Marlies J. et all (2008), Water Research, vol. 42, 812-826
02
The earthworm gut: An ideal habitat for ingested N2O-producing microorganisms
Horn, Marcus A. et all (2003), Applied and Environmental Microbiology, vol. 69, 1662-1669
02
Development of a 2-sludge, 3-stage system for nitrogen and phosphorous removal from nutrient-rich wastewa⁠…
Zhou, Yan et all (2008), Water Research, vol. 42, 3207-3217
02
High nitrous oxide production from thawing permafrost
Elberling, Bo et all (2010), Nature Geoscience, vol. 3, 332-335