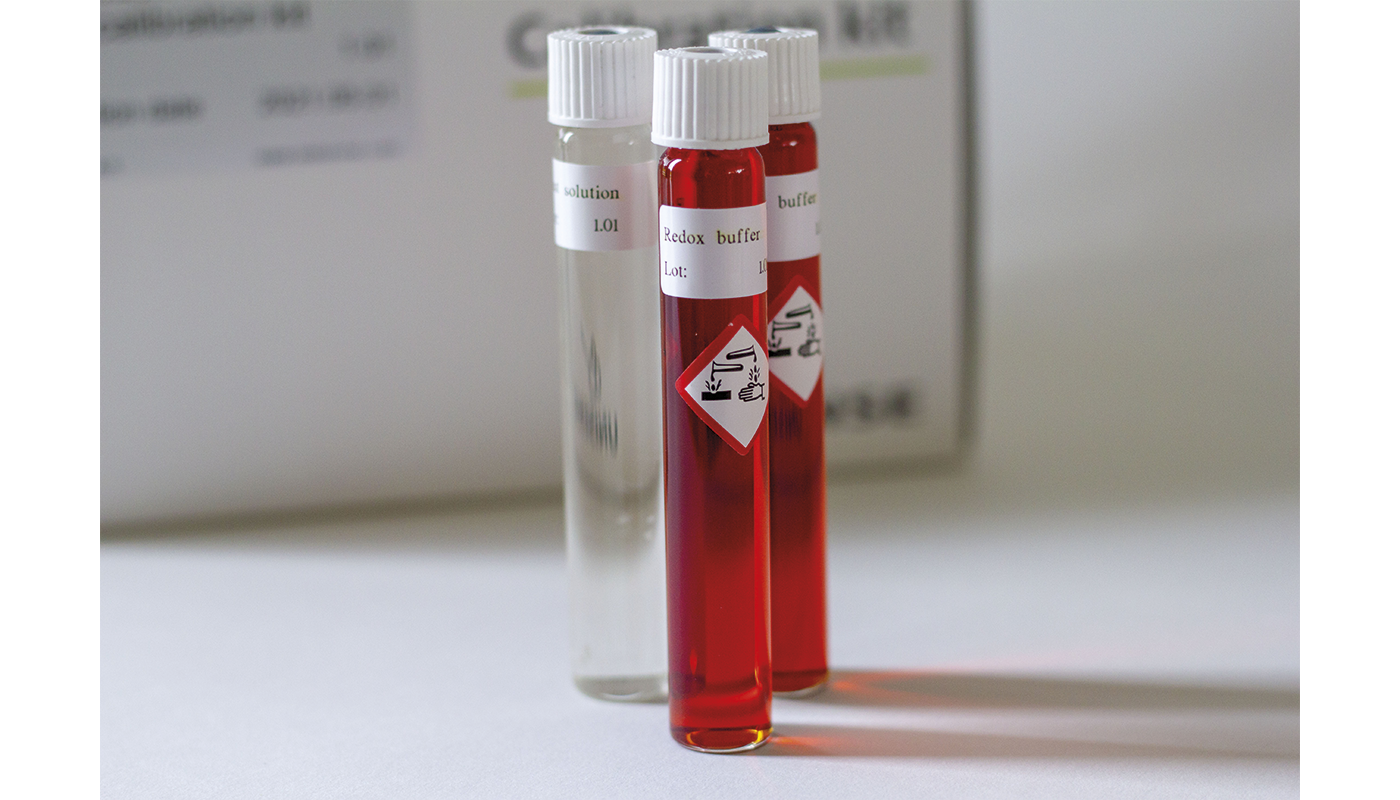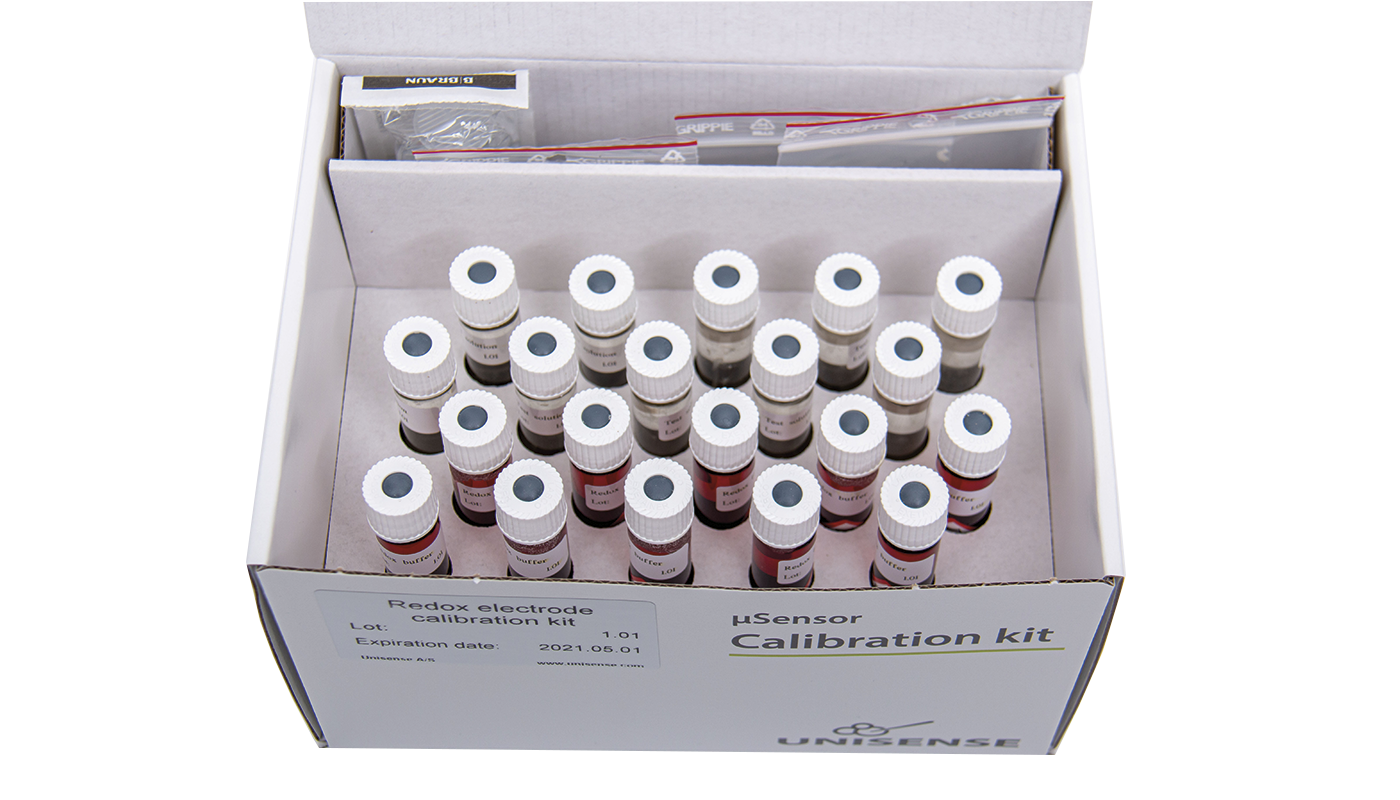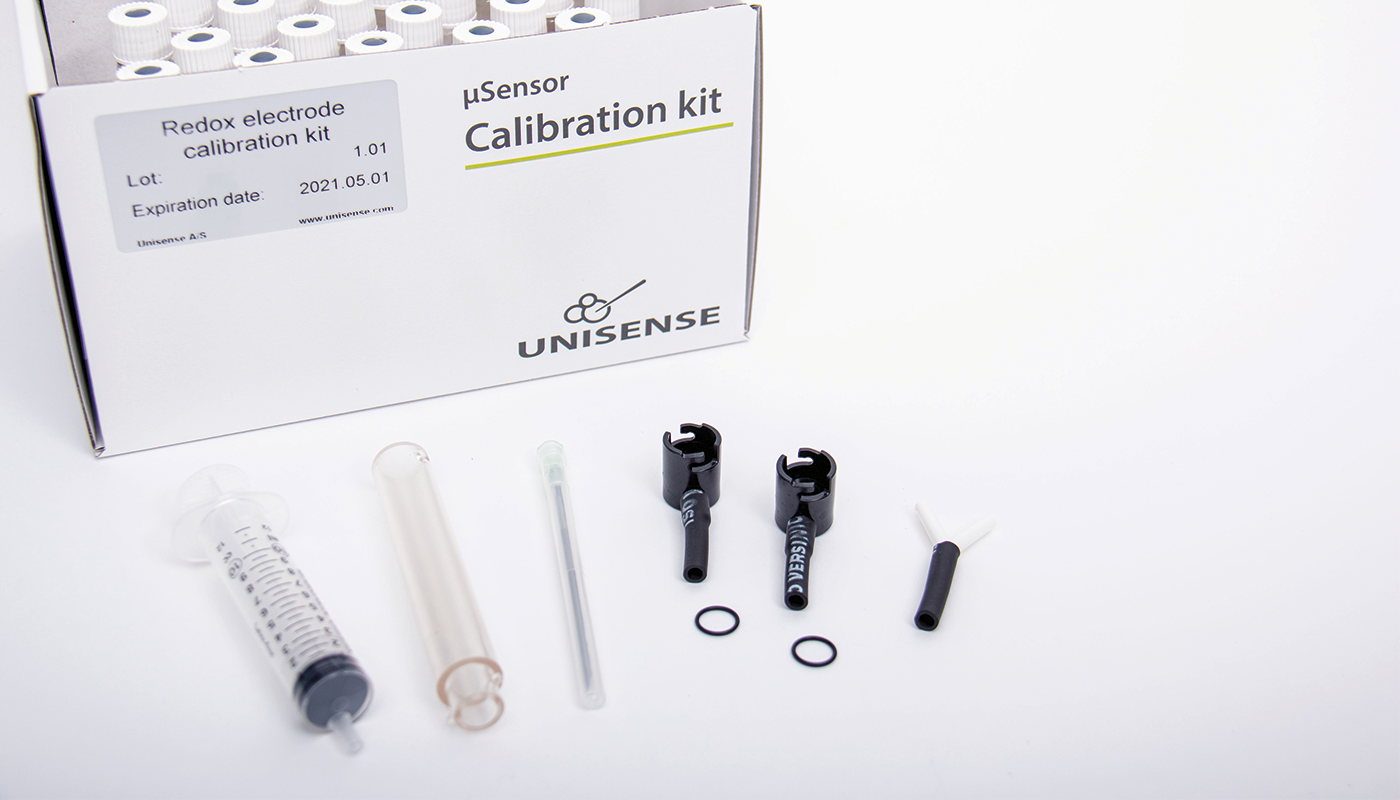 Redox Microelectrode Calibration Kit
10 ready-to-use vials for simple one-point calibration of Redox microelectrodes
The Redox microelectrode calibration kit is a simple one-point calibration for Redox microelectrodes. It comes with 10 ready-to-use vials. The kit includes a unique and simple calibration setup for use with a reference electrode, but also for use with our combination electrodes. Read more...
Read More
Technical Data
Ordering Information
Sensor Types
Manuals & Videos
SDS
Calkit-Redox
Calibrate in the lab or in the field
When you calibrate with the Redox microelectrode calibration kit, you get a simple one-point calibration towards the Standard Hydrogen Electrode (SHE) based on a calibration buffer with a certified redox potential.
The solution is non-hazardous and eliminates the need for stocking quinhydrone and preparing fresh quinhydrone redox buffer.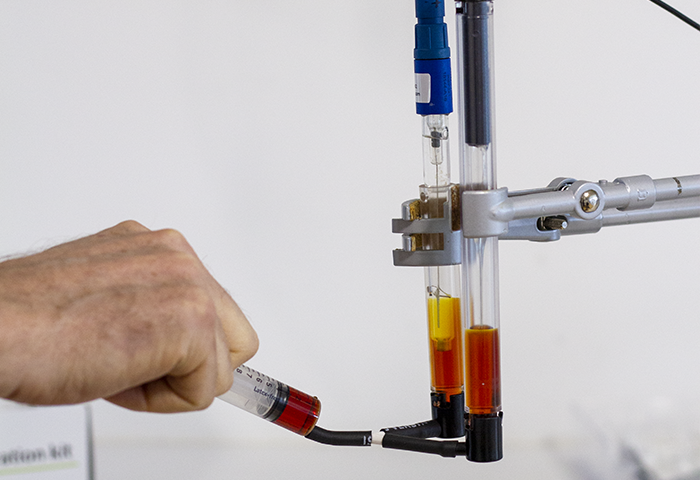 Characteristics
Feature
CalKit-Redox

Feature

Number of calibrations/kit

CalKit-Redox

10

Feature

Minimum lifetime (months)

CalKit-Redox

6

Feature

Box contents

CalKit-Redox

10 x exetainers w. redox buffer solution | 10 x exetainers w. test solution | 2 x Calibration Cap w. 3 cm flexible tube | 1 x 10 ml syringe | 1 x 80*2.1 mm needle | 1 x Y-piece | 1 x in situ protection tube

Feature

Solution content

CalKit-Redox

Orion redox buffer solution

Feature

Validation method

CalKit-Redox

Third party

Feature

Certifying body

CalKit-Redox

Orion

Feature

Compatibility

CalKit-Redox

All Unisense Redox and Reference electrodes

Feature

Exceptions

CalKit-Redox

Redox NP | Some custom made electrodes (contact us)
Ordering information
Product
Description

Product

Calkit-Redox

Description

Redox electrode calibration kit | For 10 calibrations
Video Guide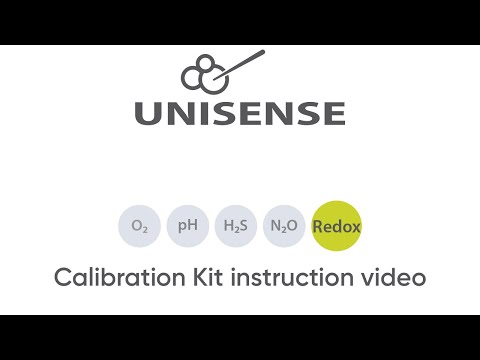 Redox Calibration Kit Video
Application Scientist Tage Dalsgaard shows you how to calibrate your Redox microelectrodes