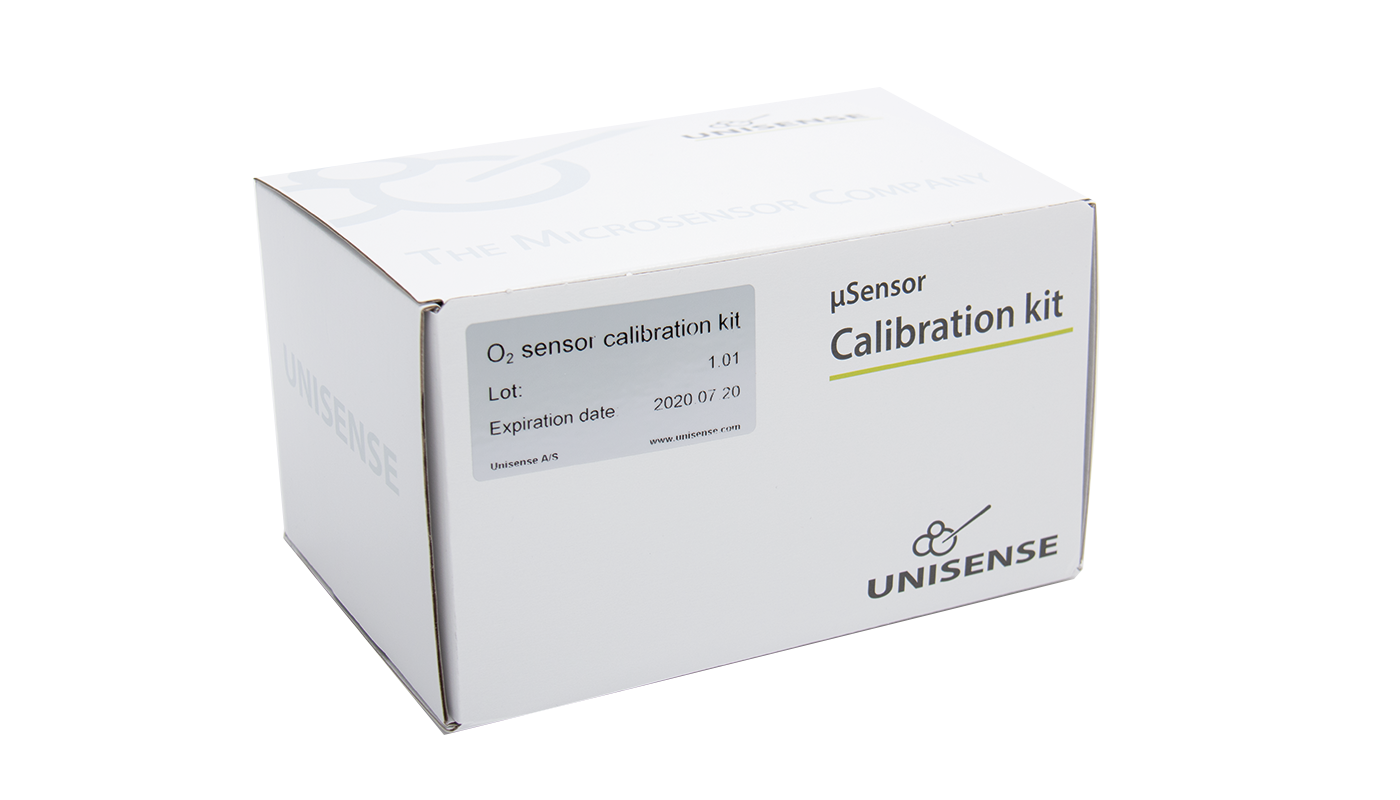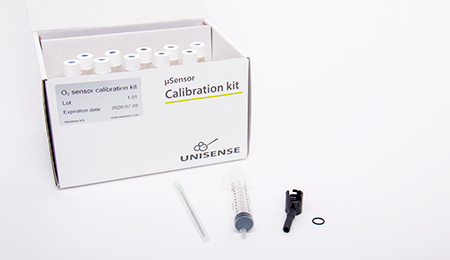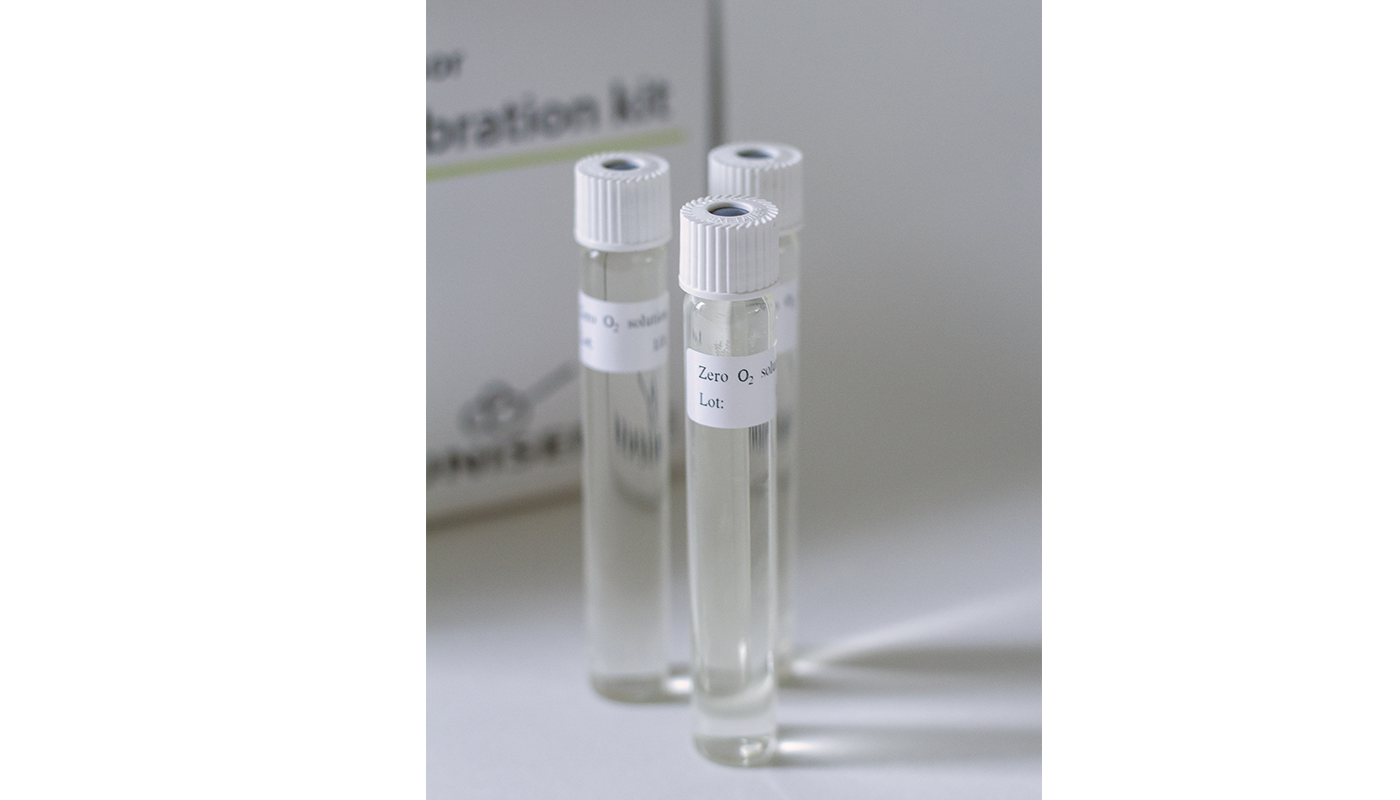 Oxygen sensor: Zero-oxygen calibration kit
10 ready-to-use vials for calibration of our oxygen sensors and optodes
The zero-oxygen calibration kit provides 10 pcs of ready-to-use vials for zero calibration of our oxygen sensors. Read more...
Read More
Technical Data
Ordering Information
Sensor Types
Manuals & Videos
SDS
Calkit-O2
Calibrate in the lab or in the field
The oxygen microsensor or oxygen MicroOptodes are calibrated by a 2-point calibration and the second calibration point, the high calibration point, is performed using our CAL300 calibration chamber.
The buffer contains a slightly alkaline ascorbate ensuring a trustworthy zero-oxygen reading for your daily calibration routine – both in the lab and in the field.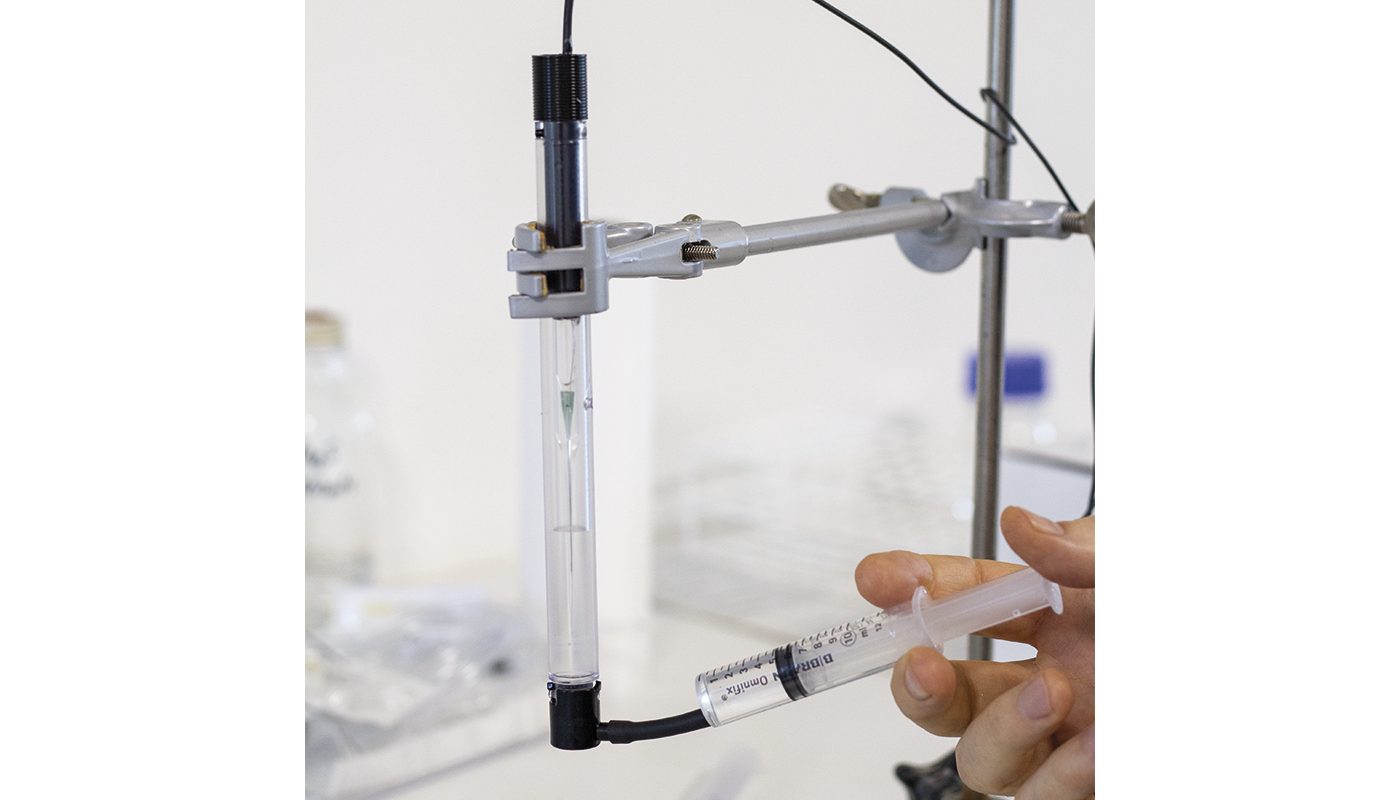 Characteristics
Feature
Standard

Feature

Number of calibrations/kit

Standard

10

Feature

Minimum lifetime (months)

Standard

12

Feature

Box contents

Standard

10 x exetainers w. oxygen reducing substance | 1 x Calibration Cap w. 3 cm flexible tube | 1 x 10 ml syringe | 1 x 80*2.1 mm needle

Feature

Solution content

Standard

Sodium ascorbate solution, pH 9.9

Feature

Validation method

Standard

Tested with highly sensitive STOX sensor. No trace amounts of oxygen found.

Feature

Certifying body

Standard

Unisense

Feature

Compatibility

Standard

All Unisense electrochemical (OX-types) and oxygen MicroOptodes (OP- and OPTO-types)

Feature

Exceptions

Standard

Some custom-made sensors (contact us)
Ordering information
Product
Description

Product

Calkit-O2

Description

Oxygen sensor zero-oxygen calibration kit | For 10 calibrations
Video Guides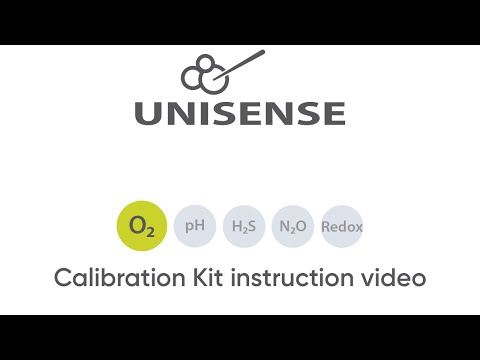 O2 Calibration Kit Video
Application Scientist Tage Dalsgaard shows you how to perform a 2-point calibration with a zero oxygen solution and water at atmospheric saturation