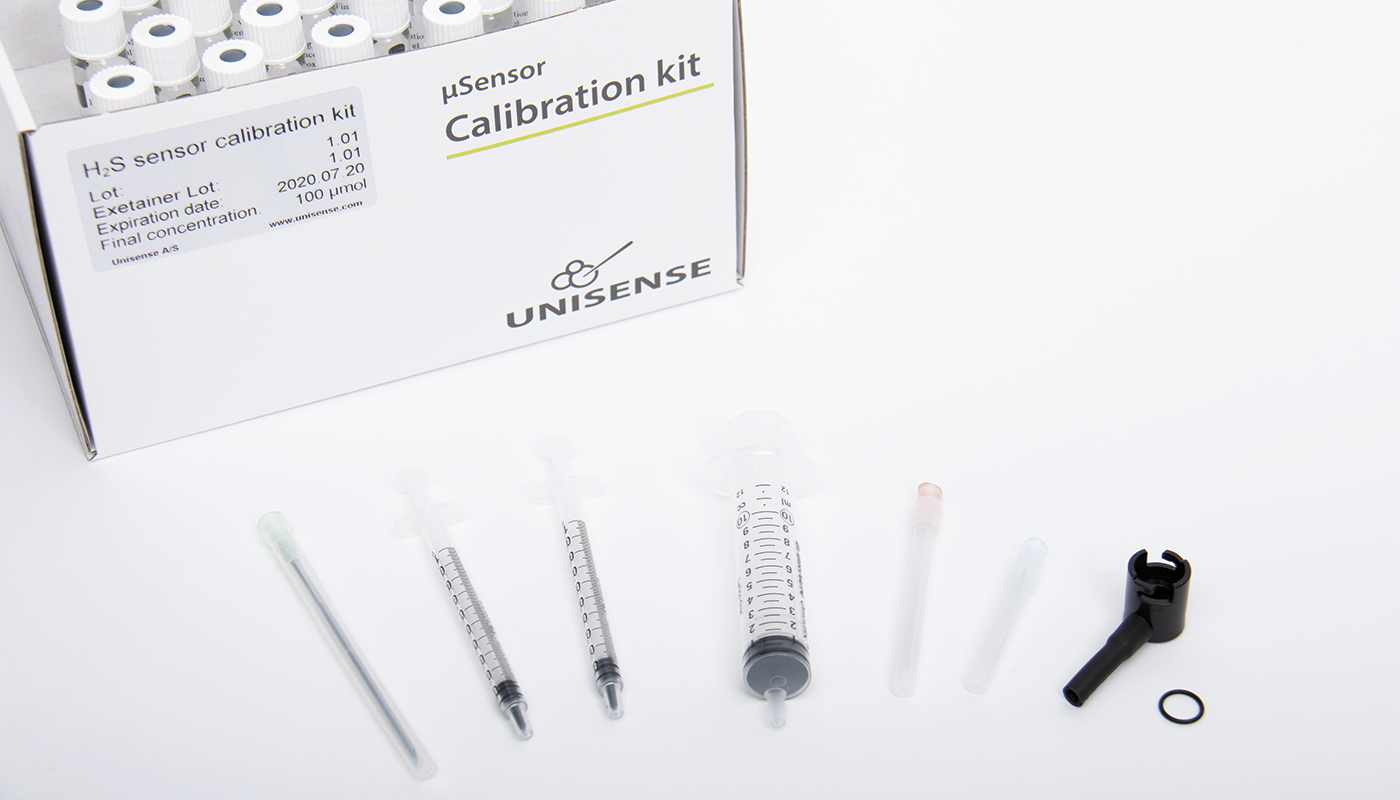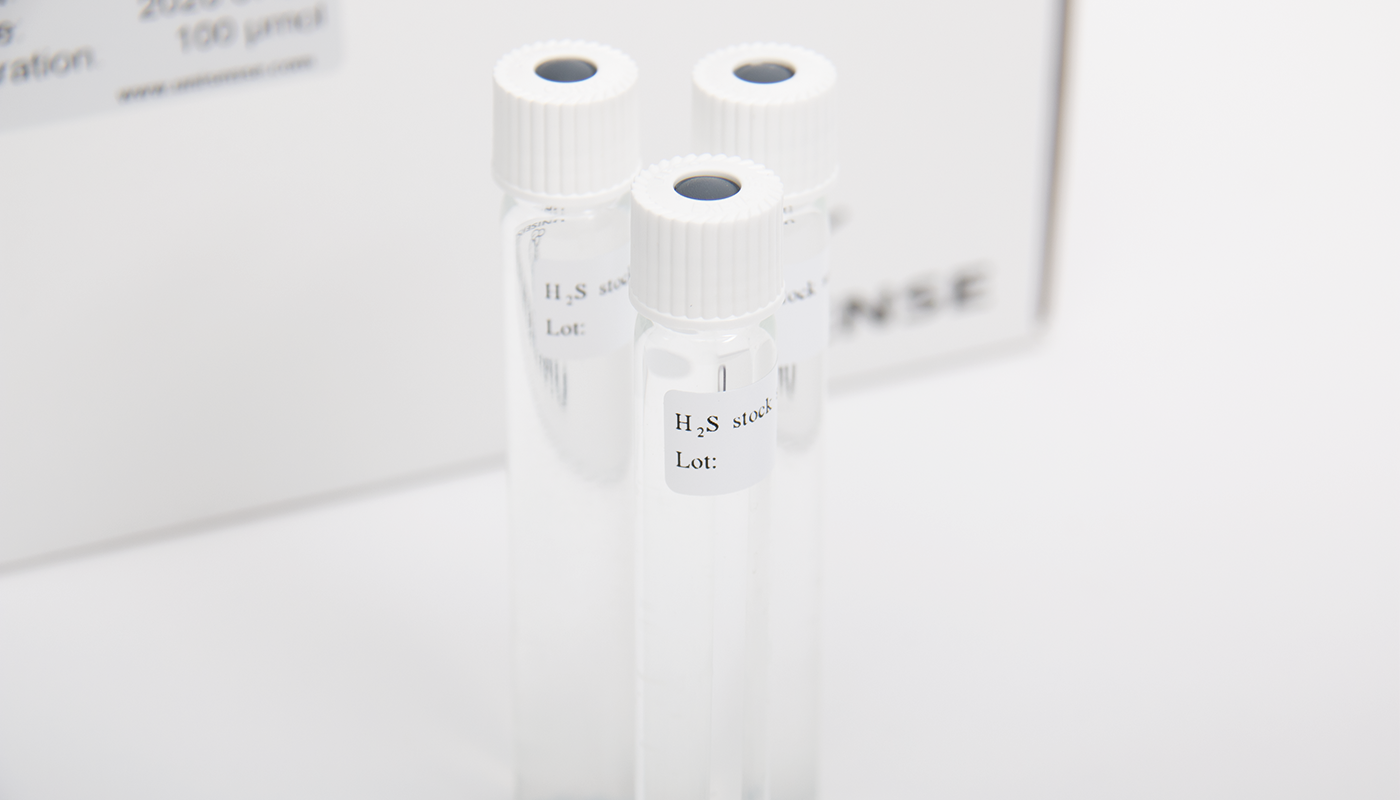 H2S and SULF Sensor Calibration Kit
Easy and cost-effective calibration of H2S and SULF microsensors
The hydrogen sulfide calibration kit is for both versions of the H2S microsensors, SULF and H2S. With this kit, you can eliminate the tedious and time-consuming preparation of standards with oxygen-free inert gas or reductants to make anaerobic solutions. Read more...
Read More
Technical Data
Ordering Information
Sensor Types
Manuals & Videos
SDS
Calkit-H2S
Calibrate in the lab or in the field
With the H2S calibration kit, you do not need to buy expensive and toxic H2S gas mixes to validate H2S standards. The kit contains everything you need for an easy and cost-effective calibration of your H2S microsensor.
The kit comes with reagents for 10 single-use calibrations. It is non-hazardous and includes a validated H2S concentration towards a certified gas mixture.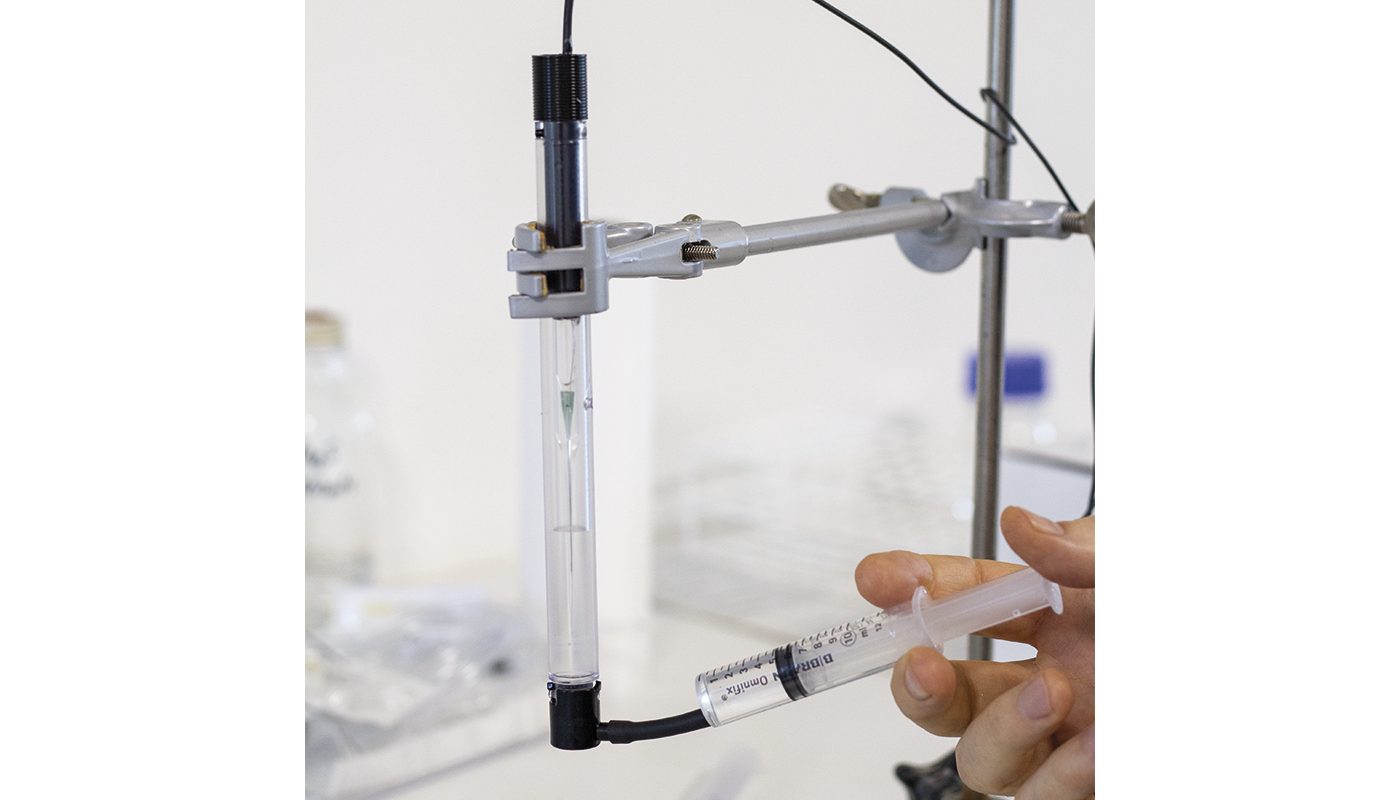 Characteristics
Feature
Standard

Feature

Number of calibrations/kit

Standard

10

Feature

Minimum lifetime (months)

Standard

6

Feature

Box contents

Standard

10 x exetainers w. H2S stock solution | 10 x exetainers w. mixing solution | 1 x Calibration Cap w. 3 cm flexible tube | 1 x 1 ml syringe | 1 x 10 ml syringe | 1 x 80*2.1 mm needle | 1 x 40*0.6 mm needle | Glass beads for mixing

Feature

Solution content

Standard

Stock solution: Alkaline anoxic solution with zink-sulfide precipitate. | Mixing solution: diluted anoxic HCL solution pH 2.1

Feature

Validation method

Standard

Batch tested against solutions brought into equilibrium with a H2S/N2 mix with certified concentrations at controlled temp. Concentration calculated according to Morse J.W., Millero F.J., Cornwell J.C., & Rickard D. 1987

Feature

Certifying body

Standard

Nippon gases

Feature

Compatibility

Standard

All Unisense H2S sensors (SULF- and H2S-types)

Feature

Exceptions

Standard

High range sensors (mM range) | Some custom made sensors (contact us)
Ordering information
Product
Description

Product

Calkit-H2S

Description

H2S and SULF sensor calibration kit | For 10 calibrations
Video Guides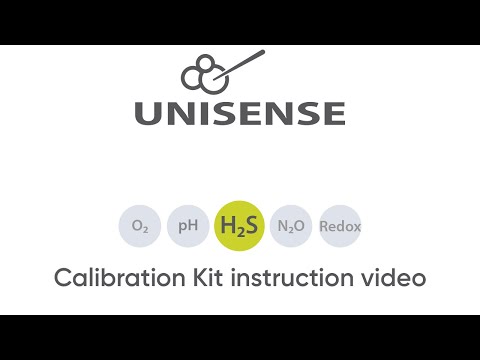 H2S Calibration Kit Video
Application Scientist Tage Dalsgaard shows you how to perform a 2-point calibration with H2S free water and one known H2S concentration