In-person workshop at Unisense
We are very excited to welcome a large group of microsensor users to our labs and offices for the first time since 2019. On 24-26 January 2023, you can join our In-Person Workshop at our labs and offices in Aarhus, Denmark.
What you can look forward to:
For the In-Person Workshop at Unisense in Denmark, you can bring your own sample to the workshop. With the guidance of our team, you will have the chance to try out the equipment for yourself and perform microsensor measurements of your sample.
The workshop also offers a great opportunity for you to meet and network with other microsensor researchers from across the world. You will learn about their experience and research projects and perhaps meet future colleagues or research partners.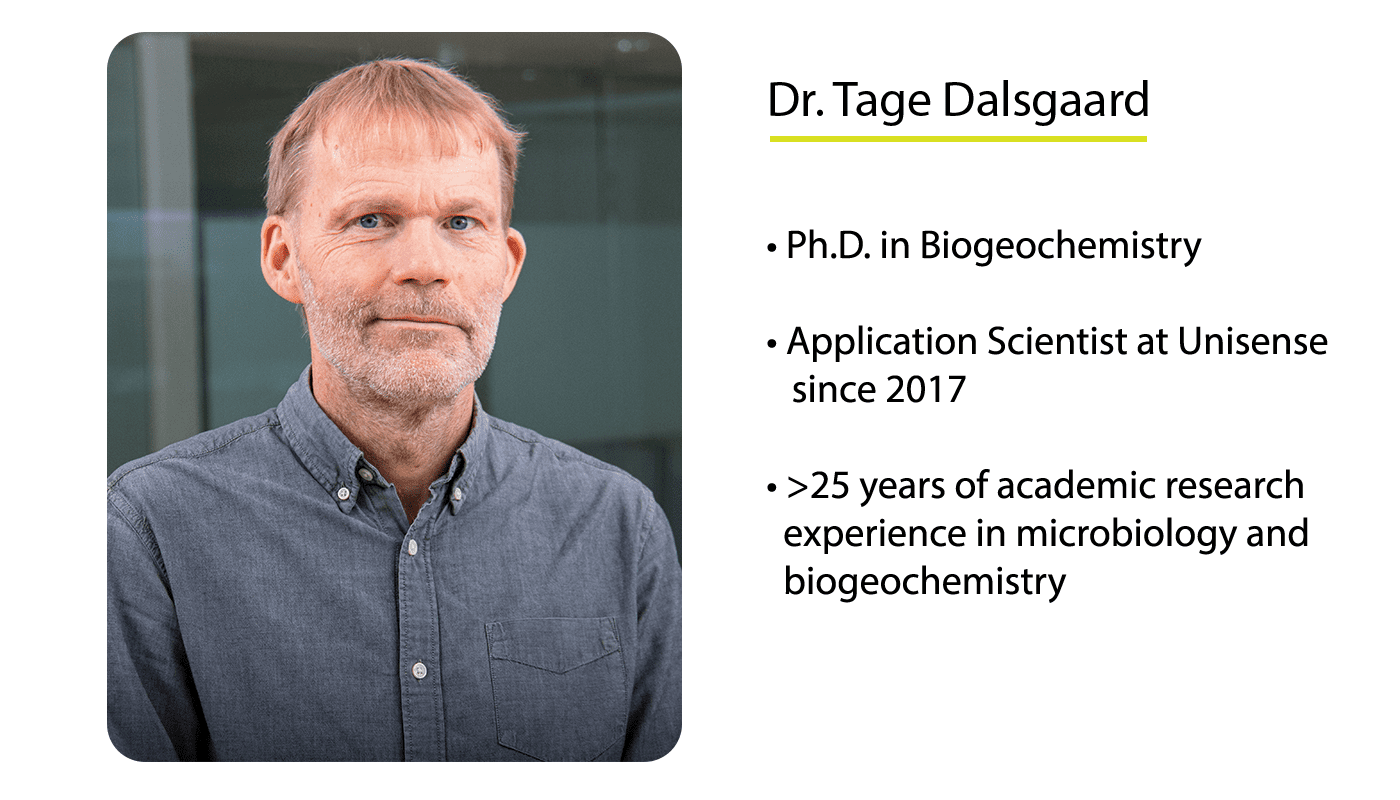 We will arrange lectures by our in-house experts and experienced guest speakers. The lectures will cover basic and advanced microsensor theory, and we will present a wide range of microsensor applications within research and applied sciences.
All in all, you will get hands-on microsensor experience and plenty of time and opportunity to meet and discuss with other researchers as well as the Unisense scientific staff.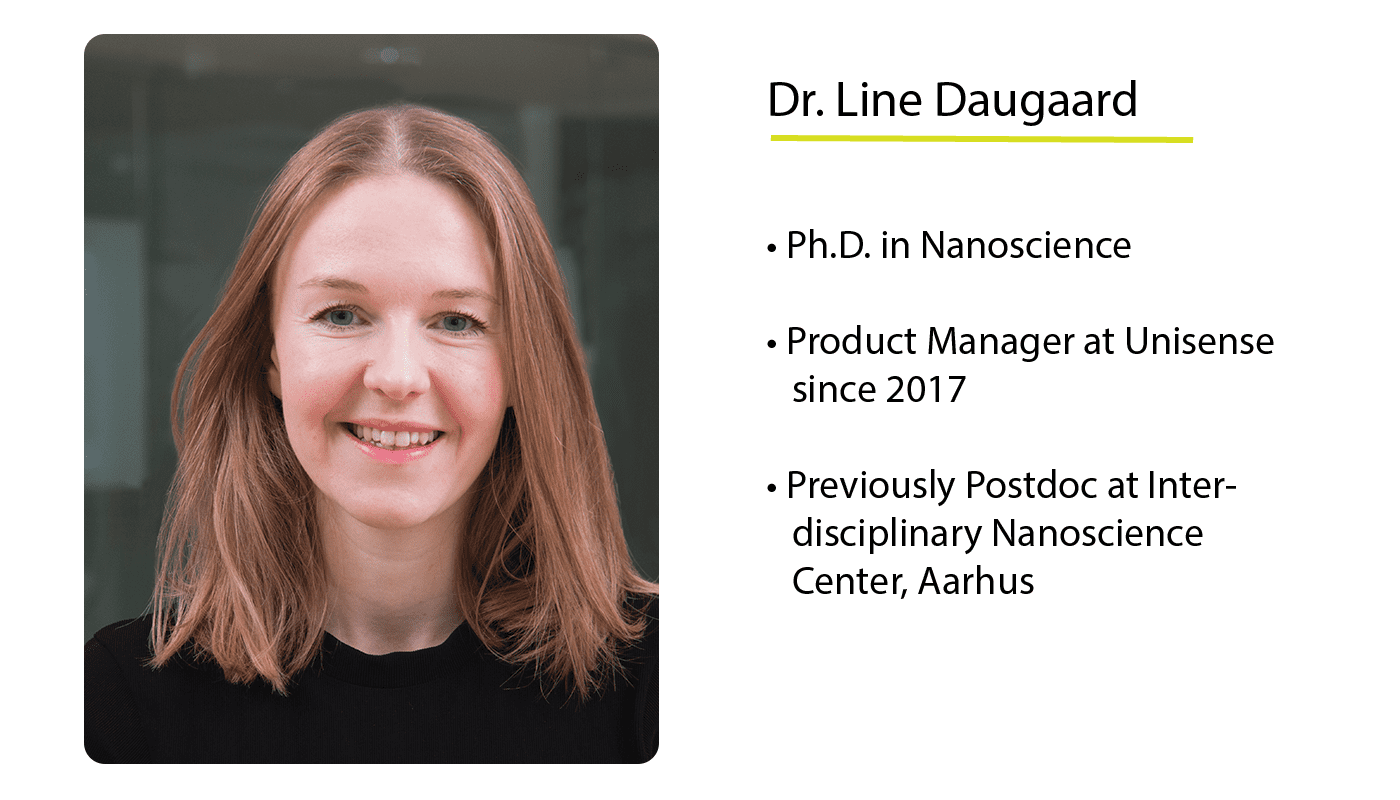 Who can participate:
We invite all users to visit us. Previous visitors' feedback tells us that both new users as well as experienced users benefit from the workshop and that the training is highly appreciated.
Program
Workshop Program and Details
Below you can see what we plan to include in the workshop along with all the practical details you need to plan your trip.
Introduction and theory behind microsensor technology and applications
Scientific presentations by workshop participants and guest speakers
Tour of facility and production
Training and demonstration of Unisense sensors, instruments and software
Practical lab work on real samples - preferably your own samples
Location: Unisense, Langdyssen 5, DK-8200 Aarhus N, Denmark
Time: Tuesday 24 January from 9:30 to Thursday January 26 at 15:00
Price: Training and lunch are free. Transportation, housing and other expenses are not covered.
Hotel: We have a price agreement with hotel CABINN that you are welcome to use. Just let us know how many nights you need and we will handle the reservation. Price per night is approximately € 72 (commodore room).
Hotel address: CABINN, Kannikegade 14, DK-8000 Aarhus C.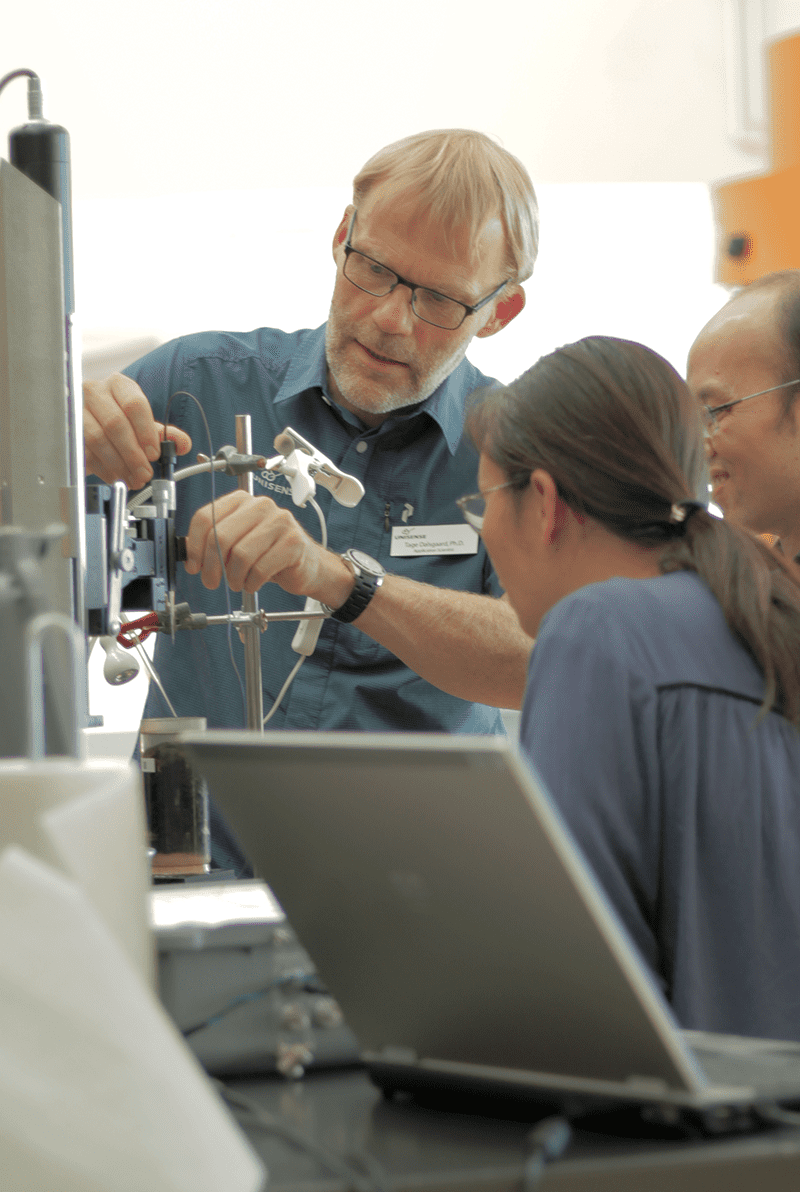 How to apply
Contact us at sales@unisense.com if you are interested in taking part in the next in-person workshop.