Unisense creates new spin-out company
Unisense A/S has created another successful spin-out: SulfiLogger A/S. The new company brings a novel industrial sensor to market for accurate, continuous hydrogen sulfide measurements in sewer networks, at wastewater treatment plants, and natural gas plants. This is the third successful spin-out from Unisense A/S following Unisense Fertilitech A/S (now acquired by Vitrolife AB) and Unisense Environment A/S.
Unisense A/S
Unisense A/S was established in 1998 by a team of seven university scientists from the Department of Biology at the Aarhus University in Denmark. Unisense A/S produces handmade microsensors mainly for environmental and biomedical research and has a track-record of more than 2000 peer-reviewed scientific publications using Unisense technology. Unisense possesses a unique position in Aarhus with close collaboration with the local university combined with a strong outreach to national and international universities giving access to recruitment of talented scientists and involvement in pioneering collaboration projects.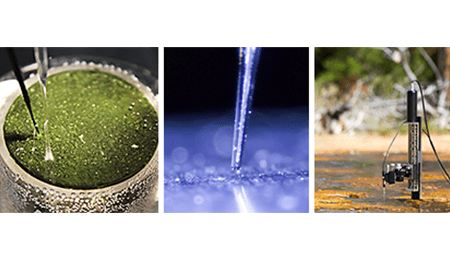 "Unisense is already involved in another exciting project - the AQISE sensor project - for developing novel sensors for environmental monitoring. We will continue to seek new business development opportunities based on our world leading position in the life science microsensor market", says CEO of Unisense A/S, Thomas Rattenborg. "Furthermore, Unisense Environment A/S has patented the world's only N2O sensor and is leading a growing market for measuring and reducing emission of the potent greenhouse gas, nitrous oxide, from wastewater. We see many exciting opportunities for Unisense A/S in the future".
SulfiLogger A/S
SulfiLogger A/S was established July 1st 2020 to market and sell the SulfiLogger™ sensor for wastewater and gas applications. Development of the SulfiLogger™ sensor has been supported by several grants including H2020. During the development, we leveraged the existing technology from the handmade microsensors to a new sensor platform to improve the sensor performance and make it suitable for automated production. SulfiLogger A/S has several pending patents for the microfabricated sensor platform for possible expansion of the sensor portfolio in the future. SulfiLogger A/S continues with a very strong team and is headed by CEO Søren Porsgaard, former CTO (Industrial) at Unisense A/S and CTO at Unisense Fertilitech A/S
Learn more at www.sulfilogger.com