Expert Webinar: Tunable Surface-Functionalized Nanomaterials for the Production of Solar Fuels
Expert Webinar with Dr. Xavier Sala Roman held on 24 May.
Recording of the webinar: Renewable Photo-Algal Hydrogen Production from Wastewater
Dr. Xavier Sala Roman shared his research into tunable surface-functionalized nanocatalysts. The goal is to speed up the redox half-reactions involved in artificial photosynthesis, namely oxygen evolution, CO2 reduction and hydrogen evolution reactions (OER, CO2RR and HER, respectively).
If you have any questions, you are always welcome to contact us. You can use the form below or send us an e-mail at sales@unisense.com.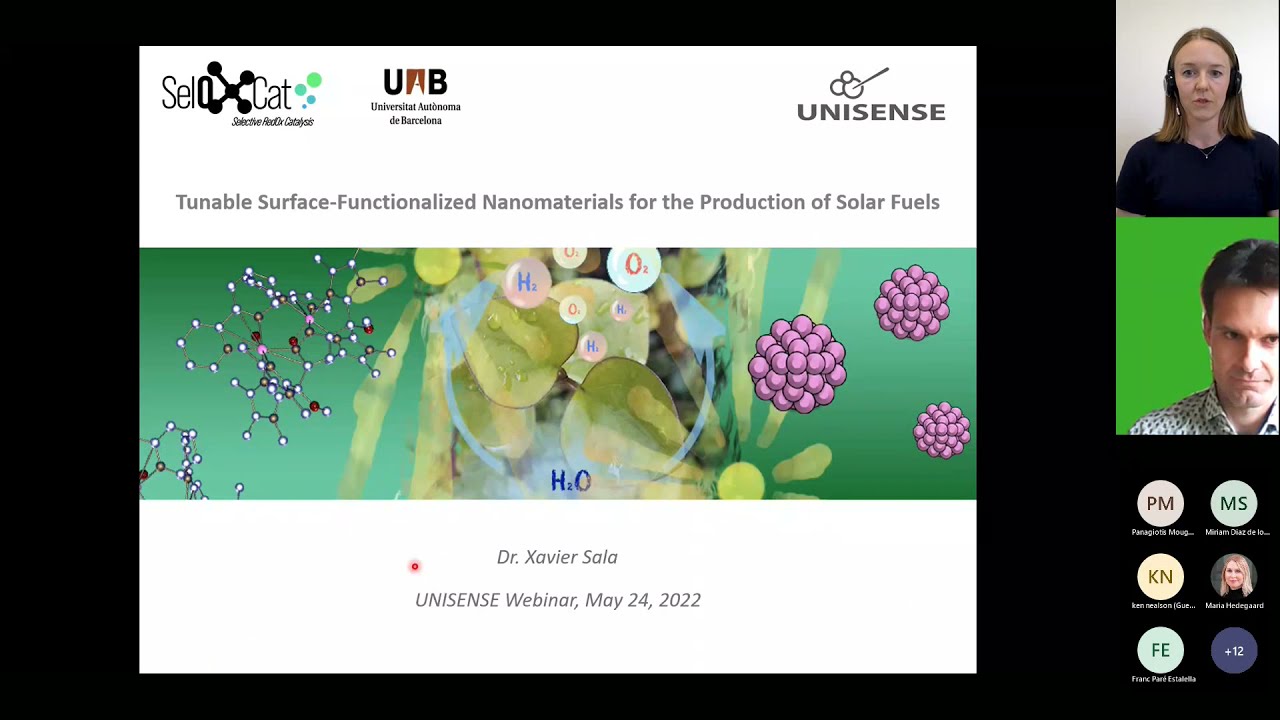 Contact us
Write us a message. We strive to answer within one workday.