Expert Webinar: Renewable Photo-Algal Hydrogen Production from Wastewater
Join us on 3 May at 4 pm (CET) for the first of two Expert Webinars.

The webinar will be held online via Teams. Check out the description and sign up via the form below.
What you can look forward to:
Dr. Woo Hyoung Lee will present his findings on renewable photo-algal hydrogen production from wastewater. He has conducted two feasibility studies of sustainable bioenergy production using green microalgae in batch and continuous mode operations. The studies showed promising renewable hydrogen production strategies using green microalgae, moving the current algal technology to the next level in wastewater treatment.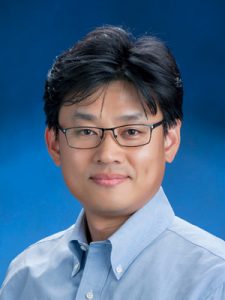 Who should participate?
If you have an interest in hydrogen measurements, algae, and wastewater, then this webinar is for you. As Dr. Woo Hyoung Lee will present his research and experiments, no previous microsensor experience is required.
When and where is the webinar?
The webinar will be held online via Teams on Tuesday 3 May at 4 pm (CET). If you sign up, we will send you a calendar invite with the meeting link around a week before the event.
Will the webinar be recorded?
Yes, we will record the webinar and make the recording available to everyone who signs up.
Abstract
Photosynthetic production of hydrogen (H2) by algae via biophotolysis has great potential as a clean energy source. However, the enzyme (i.e., hydrogenase) responsible for H2 production is extremely sensitive to O2; thus, effective oxygen control is required to achieve sustainable H2 production. Sulfur and chloride deprivation are a well-established strategy for oxygen control in photolysis; however, they are not easy to control in real environments. Besides light intensity, light pattern plays an important role in growth, photosynthesis and H2 evolution in green microalgae.
The feasibility study includes the control of O2 evolution for microalgal photolysis-mediated biohydrogen production using acetate-enriched fermenter effluents containing sulfate and chloride. During the 15 day duration, H2 production was shown to increase from ~35 to ~110 μmol L-1 for C. reinhardtii and ~25 to ~100 μmol L-1 for C. sorokiniana with an increase in light intensity from 48 to 100 μmol m-2 s-1, while an upward (210 μmol m-2 s-1) shift in light intensity gradually led to a decrease in H2 production, suggesting that light intensity is an important parameter for microalgal H2 production.